Capitol Hill Welcomes Kourtney Kardashian On Her Quest For Safer Cosmetics

By
SheSpeaksTeam
Apr 26, 2018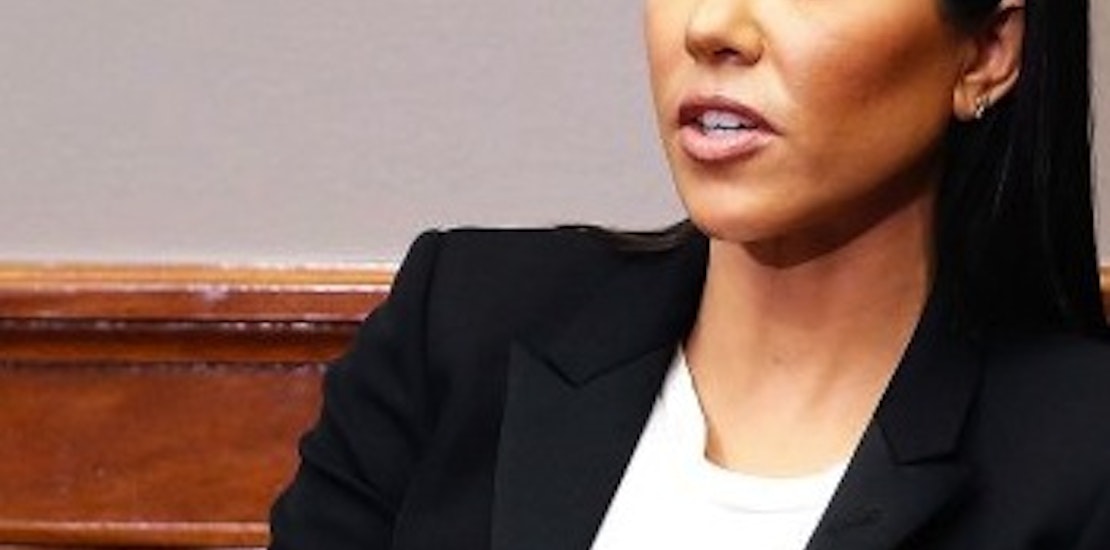 A Kardashian was recently seen not chowing down at a trendy restaurant or being followed down a city street by paparazzi, but on Capitol Hill standing up for something she is very passionate about. Known as the most health-conscious of the Kardashian clan, Kourtney appeared on the Hill to talk about the need for stricter regulations on personal care and beauty products.
Market Watch reported about Kourtney's appearance on the Hill and what she hopes to accomplish by having her voice heard on the topic of cosmetics. She is speaking about the need for a bipartisan bill that would require the FDA to more strictly regulate the types of chemicals used in the personal care products sold today. And it seems that what Kourtney is calling for may be long overdue. As it is, cosmetics legislation has remained unchanged for some 80 years when back in 1938 a Federal Food, Drug and Cosmetics Act was passed.
Kourtney explained her personal experiences using cosmetics in her own home. She said, "When it comes to products I use on my kids, I don't play around. Everyone should have the right to healthy products and personal care and that's why I wanted to come and make this a bigger deal." And a bigger deal is exactly what the Environmental Working Group (EWG) believes Kourtney can make by speaking up like this. EWG's president Ken Cook explains, "She can reach people to the extent that EWG will never be able to reach, and our hope is that she will boost public awareness on this issue."
Cook also explains that as it is now, cosmetics companies are highly unregualted and able to "put just about anything in their products". The new bill would work to make sure harmful chemicals stay out of these products and off of our bodies. Big name companies like Johnson & Johnson, L'Oreal and Revlon have already spoken out in support of more regulations as well as the Kardashian makeup empire, KKW Beauty and Kylie Cosmetics.
What do you think about a new bill that would place stricter regulations on cosmetics and personal care products?
Do you worry about harmful chemicals in your cosmetics?
*Photo: Paul Morigi/Getty