Can Kardashians Do Make-Up?

By
SheSpeaksTeam
Nov 24, 2012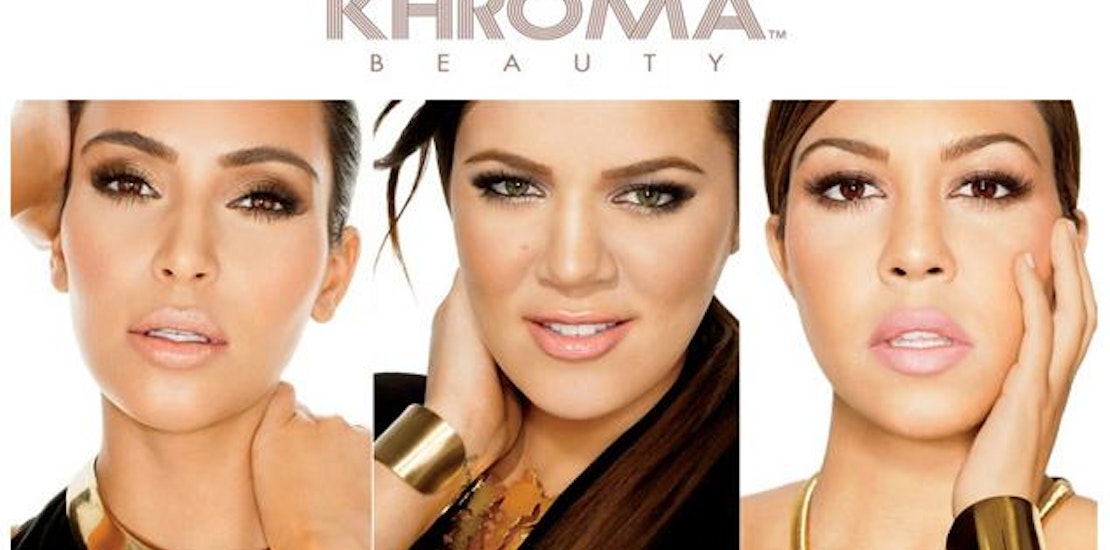 From reality shows to clothing lines, the Kardashian sisters are about to add another business venture on to their already long list. This time Kim, Kourtney, and Khloe are hoping that enough women want to rock the Kardashian cosmetics style using their new line of make-up called Khroma.
The New York Daily News reported about the new make-up line that will include false eye lashes, mascaras, lip glosses and more. The make-up kits will include all the tricks to achieve the signature Kardashian look, dark eyes, long lashes, dewy skin, glossy lips, etc.
The cosmetics line press release stated that they are attempting to "resonate strongly with multi-ethnic women of all ages who aspire to the Kardashian style of beauty." All three sisters worked together on design and formula of the items offered in the cosmetics line. Kim Kardashian wrote on her blog, "Makeup plays such a huge role in all of our lives, whether we're on camera, at a shoot glammed up or just keeping it natural day to day and it's a dream come true to be able to create our own line of products to share with you guys. We can't wait!"
What do you think of the Kardashian sisters' latest business venture into make-up, will you be adding it to your gift shopping?
Do you think it will be a success? Would you want to try make-up designed by the Kardashian sisters?