Brave High School Students Dare To Go Bare-Faced

By
SheSpeaksTeam
Mar 14, 2013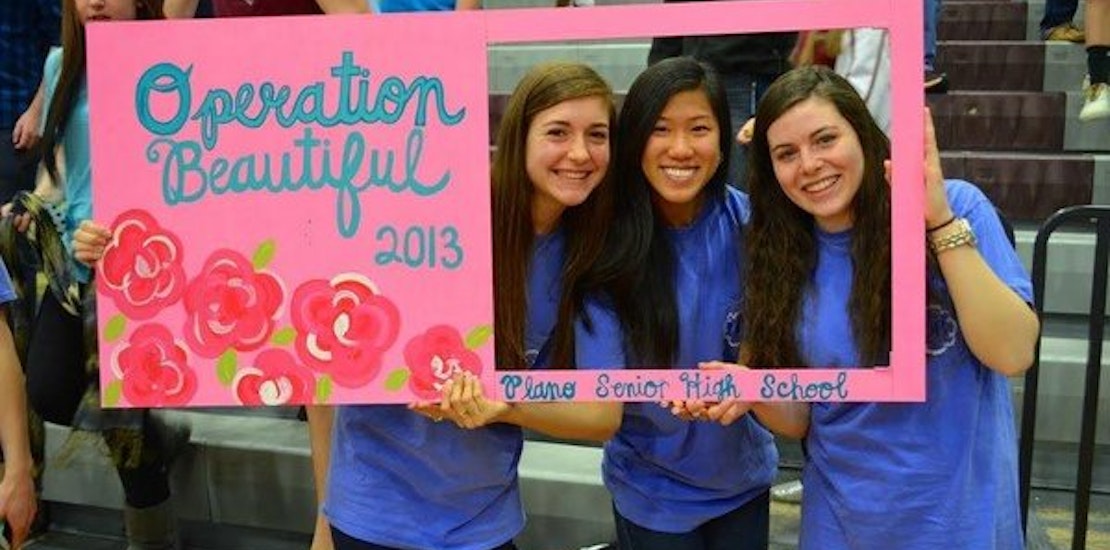 Anyone who has been in high school probably knows just how self conscious and difficult walking those halls can be. Teens often rely on clothing and makeup to fit in and make themselves feel more confident about their appearance. But one Texas high school is challenging students to strip away the makeup and show up to school fresh faced for a day.
Today reports about Plano Senior High's recent project called Operation Beautiful that was a success with about 1,000 young women (80% of the female student body) showing up sans makeup. Operation Beautiful was spearheaded by three of the high school's seniors and best friends whose goal was to encourage their classmates to feel comfortable and confident just as they are.
The student congress vice president, Madeline Milby, admits that it wasn't so easy convincing the other students that going makeup free was such a good idea. The three young women made a YouTube video to convince classmates to take part in Operation Beautiful in which some of the students described their tedious hour and a half long beauty routines applying makeup in the morning.
Milby also describes what she learned from taking part in Operation Beautiful and encouraging other young women to remove the makeup for just one day. She says, "People use makeup as this security blanket, and they aren't comfortable without wearing it. When you step back and look at it, makeup shouldn't be this big of a deal, and we shouldn't be spending so much time on the outside. I think a lot of girls were really relieved by a day without makeup."
What do you think of this high school's initiative to take part in a makeup free day?
Do you think more schools should adopt projects like Operation Beautiful?