Barbie 2016, First All-Female Ticket!

By
SheSpeaksTeam
Jul 21, 2016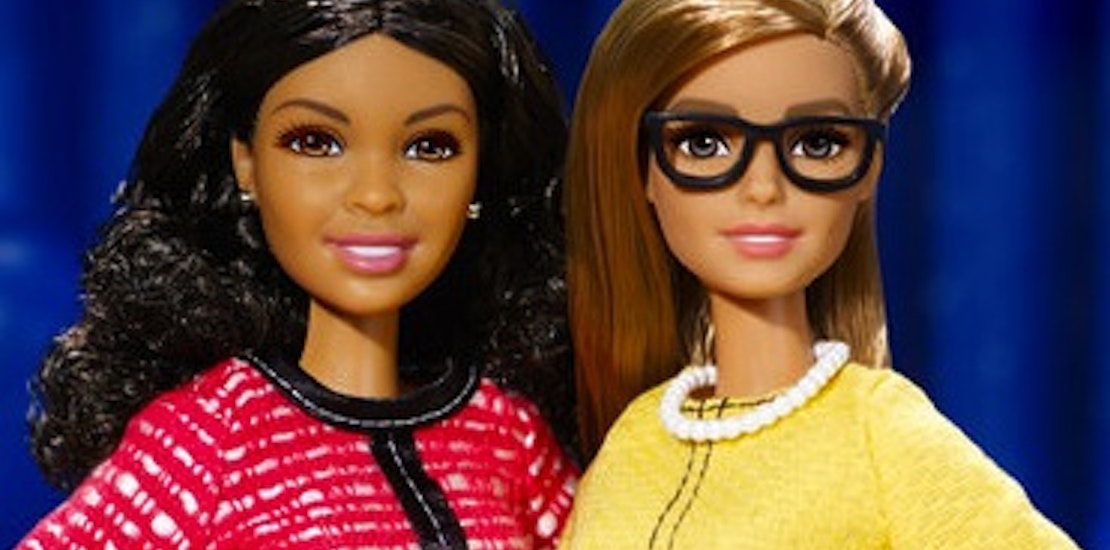 If you haven't made up your mind about who you plan on voting for in this year's presidential election, then you may want to consider giving Barbie a chance. Mattel has had the classic doll running for president since 1992, but for the first time ever the Barbie manufacturer has an all female ticket. Both Barbie and her running mate symbolize the company's ongoing message about women in underrepresented leadership roles.
Today reports about the dolls and how they are part of Mattel's campaign which began in 2015 called "You Can Be Anything". Barbie general manager and Senior Vice President Lisa McKnight explained how the dolls help to further their message about empowering young girls. McKnight says, "The President and Vice President dolls continue our efforts to expose girls to inspiring careers that are underrepresented by women. We see this doll set as a timely and topical platform to further the conversation around female leadership."
Female representatives in Congress have been lucky enough to receive their own presidential dolls courtesy of Mattel and some have even tweeted selfies posing with the Barbies. Representative Norma Torres captioned her photo tweeting, "Love the new POTUS & VP @Barbie! Helping inspire girls to believe #YouCanBeAnything!"
Barbie's partnership with a nonpartisan organization called She Should Run (which hopes inspire young girls to pursue leadership) is pleased with the company's decision to have a female running mate this year. Erin Loos Cutraro, co-founder and CEO of She Should Run, explains their message and what they hope to accomplish by partnering with Mattel. Cutraro says, "At She Should Run, we believe that women of all backgrounds should have an equal shot at elected leadership positions and that our country will benefit from having a government with varied perspectives and experiences." She adds, "We are excited about partnering with the Barbie brand given its reach and influence to encourage girls everywhere to unlock their leadership potential."
What do you think of Mattel's all-female ticket this year?
Do you think these presidential dolls can inspire young girls to think big?