A Labor of Love: Expecting Mom Insists on Attending College Graduation Even After Going Into Labor

By
SheSpeaksTeam
Jan 09, 2019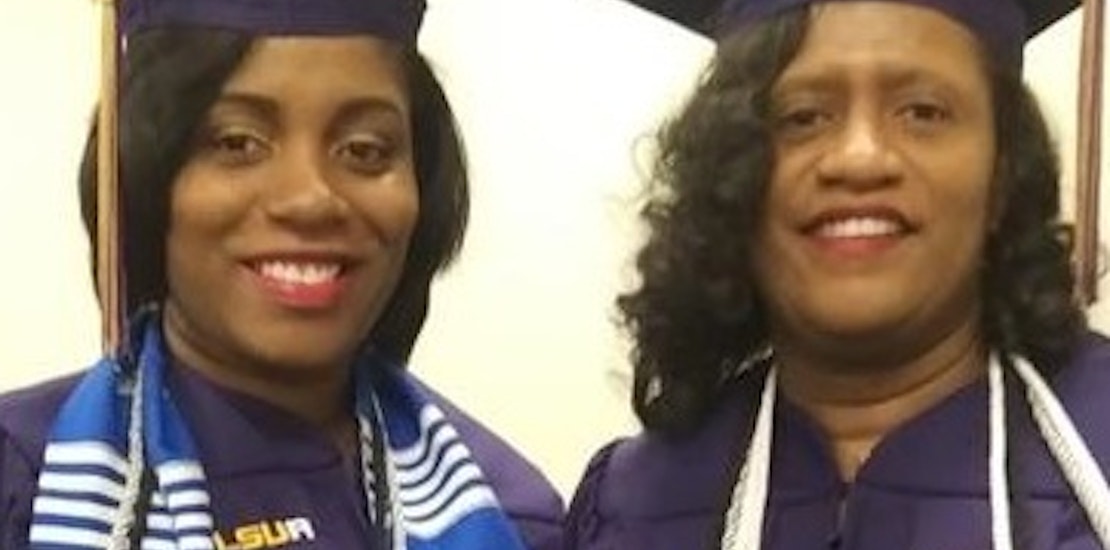 One Louisiana woman has taken over-achieving to new heights when she walked across the stage to receive her college diploma while in the throws of labor. After working hard for 4 years to obtain her degree from Lousiana State Univeristy of Alexandria, Anshonarial Greenhouse didn't let the discomfort of contractions distract her from walking on stage to receive her diploma.
CBS News reports about the 31 year old student that had been on bed rest in the hospotal since she was 25 weeks pregnant, but didn't let that stop her from getting school work done. Greenhouse explains, "College takes four years and everyone is plagued with a lot of adversity throughout those years.I mean, if I can sit in the hospital and still complete my work for two months, I know that I can at least get through this. Show people that anything can be done."
The school was aware Greenhouse was in labor at the graduation ceremony and had an ambulance waiting outside just in case things took a turn and she needed to get to the hospital fast. Amazingly, Greenhouse's mom was on stage as well - graduating on the very same day as her daughter. Luckily for Greenhouse, an aide assisted her across the stage to receive her diploma before she plunked down in a wheelchair, in pain from contractions. Greenhouse speaks of the aide, I had no idea who he was but he was helping me. I was holding on to him for dear life. And he was really nice about it."
After receiving her diploma, Greenhouse jumped in a car and made it to her nearby hospital in under ten minutes where she gave birth to a healthy baby boy hours later. And she will always have that story of perserverence to tell her graduation day baby.
What do you think about this amazing mom's graduation day labor story?
*Photo: Anshonarial Greenhouse*