Doctor Delivers In an Emergency While In Labor With Her Own Baby

By
SheSpeaksTeam
Aug 03, 2017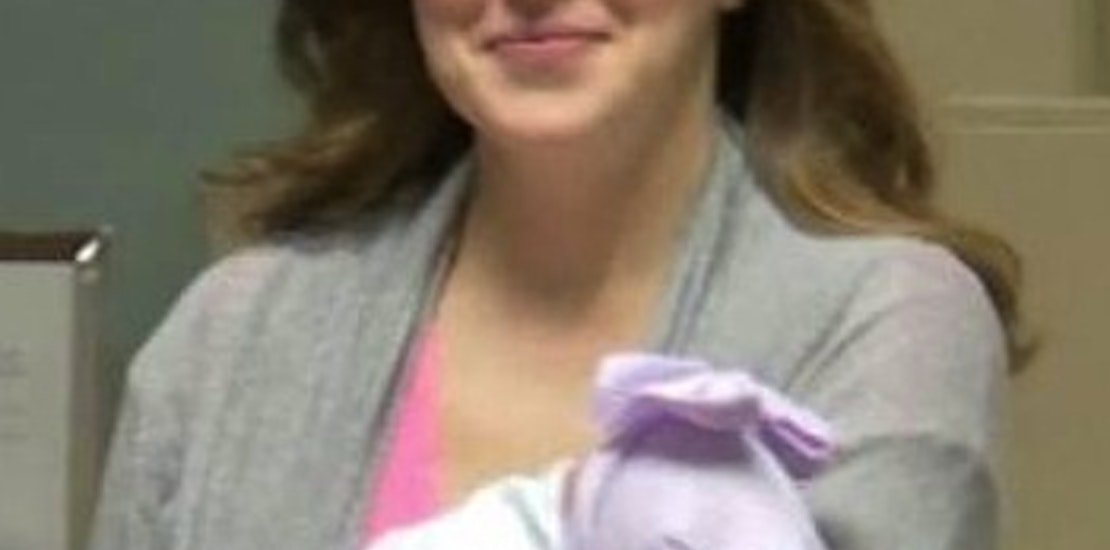 One Kentucky doctor proves women are pretty great at multitasking when she delivered a patient's baby while in labor with her own. Just before welcoming her second child to her own family, Dr. Amanda Hess stepped in (dressed in her a hospital gown and all) when she saw a patient in need.
NBC News reports about the brave doctor who, after being admitted to the hospital for an induction, delivered a patient's baby. Leah Halliday Johnson arrived at the hospital while in labor with her fourth child and even though Dr. Hess was not her regular doctor, she stepped in when she heard Halliday Johnson's baby was in distress and her doctor had not yet arrived.
Dr. Hess happened to be around the hospital because she was in the middle of an induction of her own baby, but rather than focus on her labor, Dr. Hess pushed all that aside to make sure Halliday Johnson's baby came safely into the world. Hess simply put hospital booties over her flip flops, threw on an extra gown to cover her backside and got to work. She explains, "I said you know, I'm not on call, I'm here in a gown, but I think we ought to have the baby."
Halliday Johnson admits she was not even aware that Dr. Hess was in labor while delivering her baby. She says, "She was definitely in doctor mode. My husband noticed something was going on because she had on a hospital gown, but I didn't notice that because I was on the delivery table. I was in my own world there."
Luckily, Dr. Hess' contractions began minutes after she delivered Halliday Johnson's baby as though her body was waiting for her to be ready to focus on her own delivery. Though Dr. Hess had planned to work right up until her baby arrived, she had no idea that would turn out to be so literal. She explains, "I had actually taken a call the day before, so I thought really that I was working up to the last minute. But this was literally 'til the last second."
Both babies are doing well and both moms are taking a well-earned rest. And though Halliday Johnson has not had the chance to give the doctor a face to face "thank you", she truly appreciates everything that was done to help her through her delivery. She says, "I appreciate what she did for my family, and it speaks a lot to who she is as a woman and a mother as well as a doctor. It makes you feel better, bringing a baby girl into the world, knowing there are women like her willing to step up like that."
What do you think of this heartwarming story of the doctor who was in labor delivering a patient's baby?
Does your doctor go above and beyond to care for her/his patients?