Zoe Saldana Encourages More Men To Think Outside the Box and Take Their Wife's Last Name

By
SheSpeaksTeam
Jun 12, 2015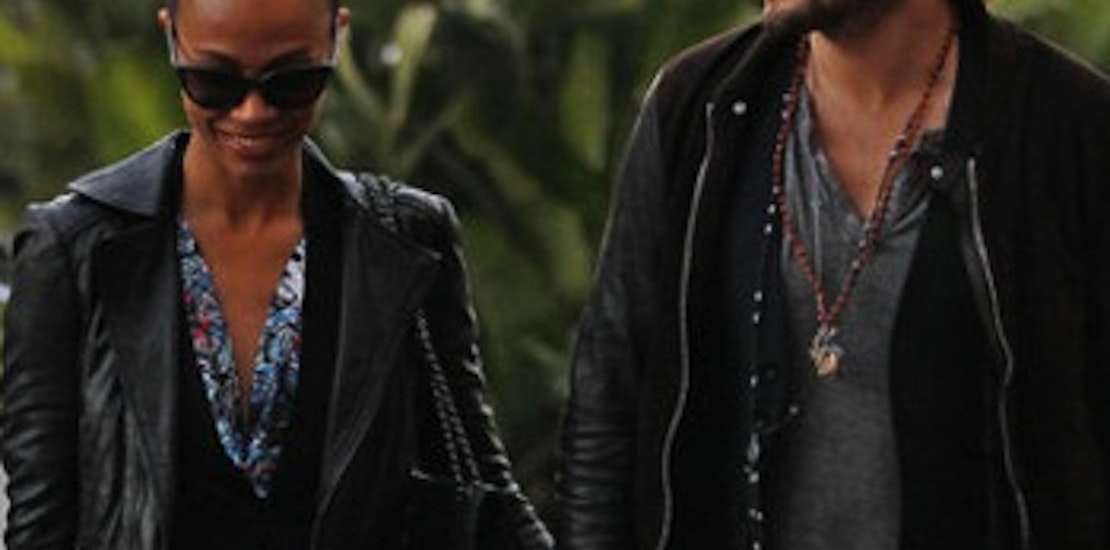 The trend of women keeping their maiden name after marriage has definitely grown over the last few decades, but various studies show that the majority of women (around 80%) still go the traditional route and take their husbands names. But what about couples who do things completely different and have the husband take the wife's last name?
Actress Zoe Saldana recently shared her inspiring story about how her very confident husband, Marco Saldana, insisted on taking her last name when they married in 2013. The Avatar actress admits that she was very hesitant at first simply because it is so rarely done and was afraid there may be negative repercussions. She is quoted by Huffington Post in her July interview with InStyle explaining, "I tried to talk him out of it. I told him, 'If you use my name, you're going to be emasculated by your community of artists, by your Latin community of men, by the world. But Marco looks up at me and says [she puts on a cute Italian accent], 'Ah, Zoe, I don't give a sheet.'"
Saldana encourages more men to take that step into the unconventional by taking their wife's last name. She believes men who do this send a strong message to their children that they are part of the change and equality. She spoke out on Facebook saying, "Men, you will not cease to exist by taking your partner's surname. On the contrary — you'll be remembered as a man who stood by change. I know our sons will respect and admire their father more because their father lead by example.Gentlemen, I implore you to think outside the box- remove the box altogether. Let's redefine masculinity. A real 'man' leads along side his partner. A real man accepts his mortality. A real man acknowledges that nothing can be done alone."
What do you think about Zoe Saldana's comments regarding her husband taking her last name?
Do you think more men should consider taking their wife's last name?