YouTube Star Cheat Sheet: Who the Internet is Buzzing About

By
SheSpeaksTeam
Jul 29, 2015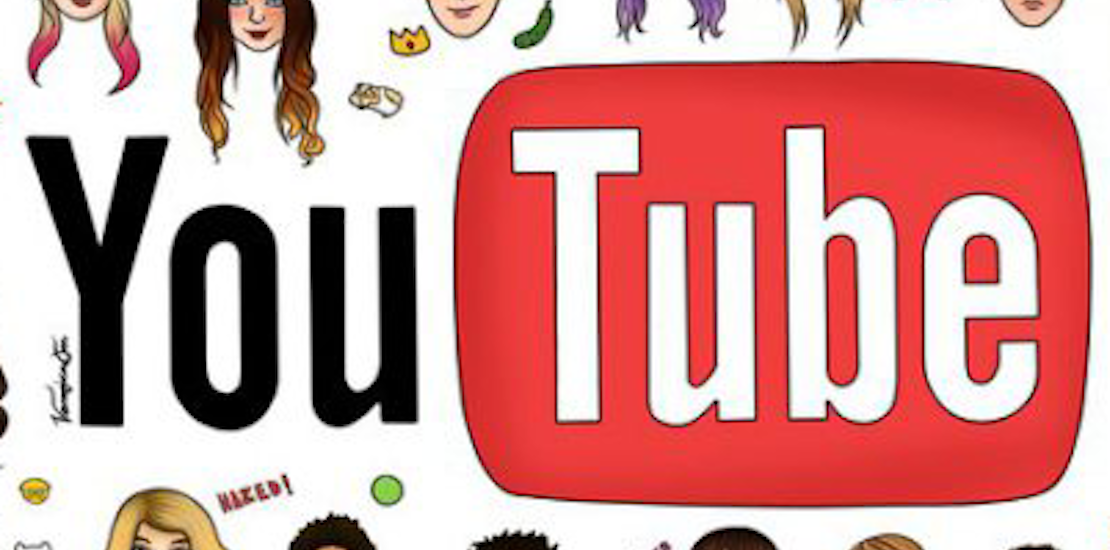 Yes, you heard it here first! Well, your teen/tween may have told you first, but we are here to inform you about the latest & greatest in the world of YouTube.
We just returned from VidCon, where we were immersed in the emerging trends & talent in the social video sphere. VidCon is an annual gathering of career YouTubers and their growing communities. Since the conference started in 2010, it has grown to nearly 20,000 attendees, mostly teens. There were more than 145 speakers and 300 of YouTube's biggest stars.
With the recent launch of SheSpeaksTV, we have a genuine interest in where the medium is going. For all the vloggers we've worked with, we see their connection with fans as key.
It's the teenage audience who is really taking this connection to the next level. Whether it's gaming, beauty, science or comedy, your kids are probably subscribing to a few of the Trending celebrities below. We thought we'd fill you in on some of the biggest YouTubers right now. Watch and get a feel of what the Internet is buzzing about.
SierraMarieMakeUp - 1.45 million Subscribers
Sierra vlogs about fashion, Makeup, Advice, DIY's and a whole lot more.
EvanTubeHD, 1.8 million subscribers
Evan is the 7-year-old face of EvanTubeHD, a family-friendly YouTube channel where Evan (and occasionally his sister or mom) reviews toys and video games. According to a Newsweek interview with Jared, Evan's father, all of the proceeds from the channel, goes into investment and savings accounts for their children.
PewDiePie, 38.3MM subscribers
Felix Arvid Ulf Kjelberg, a foul-mouthed Swedish video-game commentator
Videos feature Kjelberg playing video games, while a box in the top corner of the screen shows his reactions to what is happening. Kjelberg has broken numerous YouTube growth records. Kjelberg spends lots of time talking about his fans, answering their questions in the YouTube comments section, and forming a community of "bros."
Niki and Gabi, 1.71 million subscribers
Two vloggers on DIY, Fashion, and Beauty.
CaptainSparklez, 8.8 million subscribers.
Jordan Maron is the fifth video-game commentator to hit 1 billion views.
While he is well-known for his popular "Let's Play" videos, he also makes parody music videos using Minecraft animations.
Tobuscus: 6.3MM subscribers
About: Toby Turner, Internet comedian
He started in 2006, when he produced a popular parody of the Adam Sandler movie "Click." He has since created the popular series CuteWinFail, the YouTube equivalent of America's Funniest Home Videos
MyLifeAsEva - 3.49 million subscribers
Eva shares DITs, fashion, beauty and more with her fans.
Spinnin' Records: 10.4 million subscribers
The World's #1 Dance Music Channel!
The imprint set up the channel in 2007. The goal was to fill in the gap MTV had left and use the video channel to promote new and exciting music videos
Fine Bros., 13 million total subscribers
Brooklyn Benny & Rafi Fine are two online producer/writer/directors who created the extremely successful React video series. In React's various iterations (Kids React, Teens React, Elders React and YouTubers React), TheFineBros show viral videos to subjects and film their reactions. Many consider TheFineBros to be two of the first YouTube stars.
Epic Rap Battles of History, 12.4MM subscribers
Created by Peter Shukoff (a.k.a. Nice Peter) and Lloyd Ahlquist (a.k.a. EpicLLOYD). The series puts famous historical and pop culture figures, real and fictional, against one another in a rap battle format.
Smosh, 20.9 million subscribers
Smosh is a comedy duo Ian Hecox & Anthony Padilla.
Smosh was one of the first YouTube sensations, becoming well-known for their slapstick comedy videos that parody video games and pop culture.
SkyDoes Minecraft, 11.2 million subscribers.
Adam Dahlberg is a massively popular Minecraft YouTuber who originally got popular as part of a Minecraft team called Team Crafted. Like many Minecraft YouTubers, Dahlberg frequently posts gameplay videos and commentary.
Who is your favorite YouTuber? Be sure to share who your family favorites are! Or did we miss some from your list? Comment below.