Will Junk Food Make it to the 2012 Olympics?

By
drodriguez
Jul 10, 2012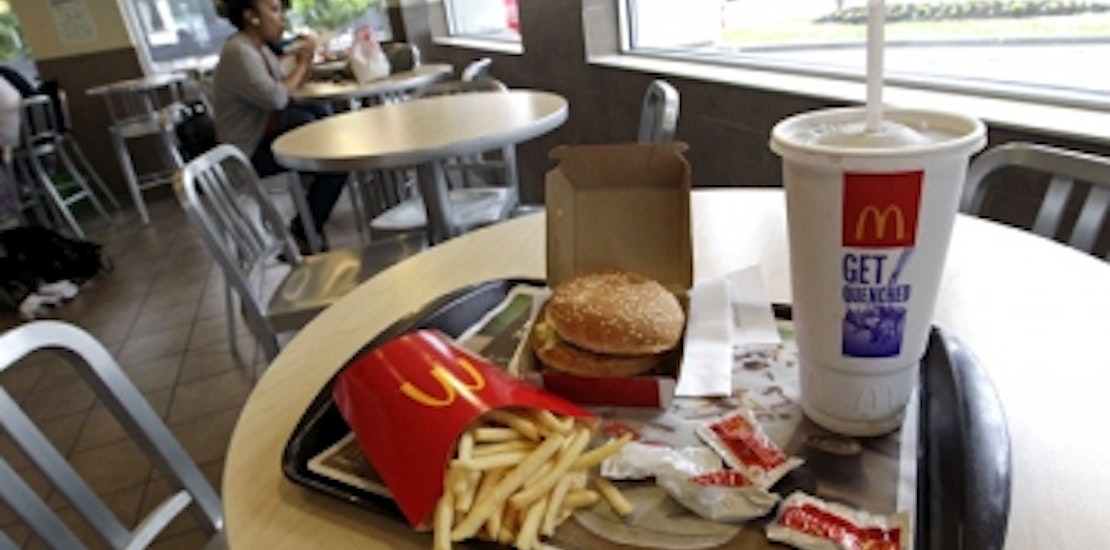 We recently heard news of Disney's move to ban junk food from all future advertising. Now it seems that the 2012 Olympics, held in London, may be following suit on a junk food ban all in the name of reducing childhood obesity rates.
Time magazine reports about a recent vote from the London Assembly to ban certain Olympic sponsors like McDonald's and Coca-Cola from advertising their high calrie food and beverages during the Olympic games.
One member, Jenny Jones of the Green Party, explains why she feels the International Olympic Committee should outlaw advertising products that are linked to the childhood obesity epidemic. Jones says, "London won the right to host the 2012 Games with the promise to deliver a legacy of more active, healthier children across the world. Yet the same International Olympic Committee that awarded the games to London persists in maintaining sponsorship deals with the purveyors of high calorie junk that contributes to the threat of an obesity epidemic."
Though the International Olympic Committee is sure to discuss a possible ban amongst members, it is unlikely that they will be able to turn their back on the long-standing advertising giants like McDonald's and Coca-Cola who add a large percentage of funding for the Olympic games.
What do you think of a possible ban on junk food advertising during the 2012 Olympics?
Do you think the International Olympic Committee depends too much on funding from McDonald's and Coca-Cola to go through with a ban?