Why Our Armpits Are Getting So Much Attention This Week

By
SheSpeaksTeam
Jun 19, 2015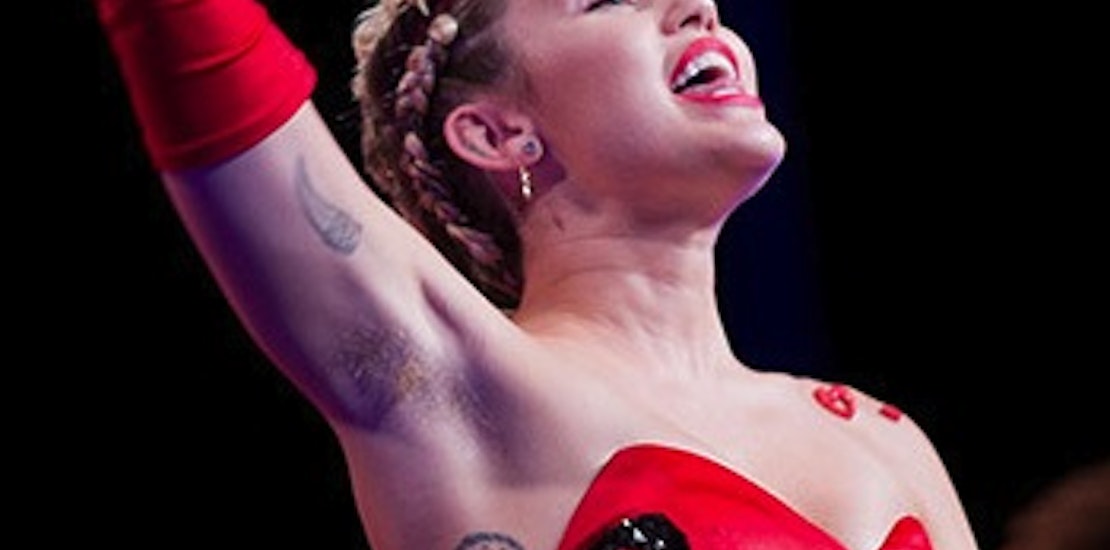 Forgot to run the razor under your arms this week? Don't fret because you're actually right on point with a trend sweeping the nation (and world) this week. The pop star known never to shy away from controversy, Miley Cyrus made headlines when she showed off her unshaved pits during a gala recently and now many others are revealing what's under their arms as well. And Lady Gaga (along with many European women) has been sporting the look for years.
ABC News recently reported about the female underarm style trend that's gone viral with women taking to social media like Instagram and YouTube to tell the world they don't need a razor.
A popular micro-blogging site in China known as Sina Weibo hosted an "Armpit Hair Competition" in protest of the pressures women face regarding underarm hair maintenance.
Massachusetts mom to a 5-year old daughter and registered nurse Katherine Anne True shows off her underarm hair on Instagram to send her daughter and niece a message about gender stereotypes. She explains, "When the girls told me I 'had to shave those' and were grossed out it was kind of startling that these gender stereotypes were already so ingrained at these ages. I do it, or rather don't do it, for me but also as a reminder to my daughter that it's up to the individual what we decide to do with our bodies."
What do you think of the statement many women are now making regarding underarm hair and gender stereotypes?
Do you think women should feel pressure to shave under their arms?