Why New Moms Have the Giggles: Hospitals Begin Offering Laughing Gas As Pain Reliever

By
SheSpeaksTeam
Feb 01, 2015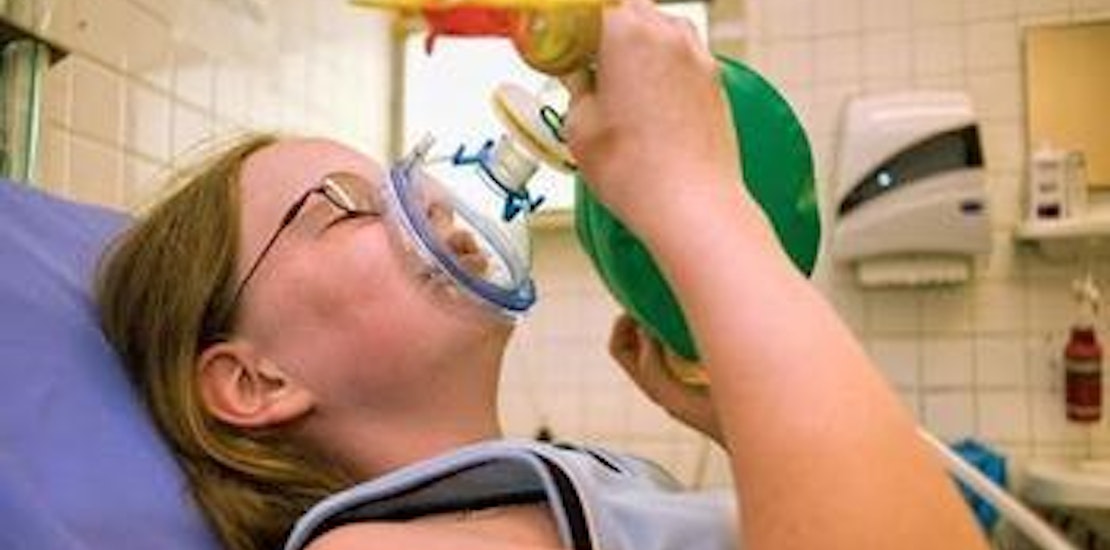 Women who are about to give birth may be pleasantly surprised to hear that they have more pain relief options in a growing number of birthing clinics across the country. Though nitrous oxide (also known as "laughing gas") may be something you are used to being offered at the dentist, the pain-relieving drug is now being disbursed to women in the throws of labor with a "so far so good" approval rating according to many of those who have tried it.
Today reports about the growing trend of using laughing gas instead of epidural during child birth and how we may see more clinics offering nitrous oxide in the future.
The Minnesota Birthing Center is among one of the growing number of clinics allowing women to try nitrous oxide to relieve pain from contractions. Doctors give women more control over their pain relief by allowing them to self-administer the gas via a mask in their room. Mom Jenna White was pleased with the results of laughing gas while giving birth at the clinic and thinks it's a good alternative for those who don't want an epidural. She says, "It felt more like a middle ground than getting an epidural. It's totally patient controlled, I had complete control over when I took breaths and how many breaths to take."
Nitrous oxide seems to be pretty safe for newborns too as babies born to moms who used laughing gas have similar Apgar scores to those who used no pain relief during labor or used an epidural. But for the mom who is looking for significant pain relief, the gas may not be the way to go. Dr. Errol Norwitz, chairman of the department of obstetrics and gynecology at Tufts Medical Center in Boston, explains how the gas is not for everyone. He says, "It's used to just take the edge off the pain. There are some women who won't need anything more... (but) having worked with it a lot, I will say that for most people, it doesn't give adequate pain relief."
What do you think of adding the option of laughing gas at hospitals and birthing clinics for women in labor?
Do you think nitrous oxide will become a popular pain reliever for women giving birth?