Why Grocery Shopping While Hungry Can Mean a Week of Unhealthy Snacking

By
SheSpeaksTeam
May 15, 2013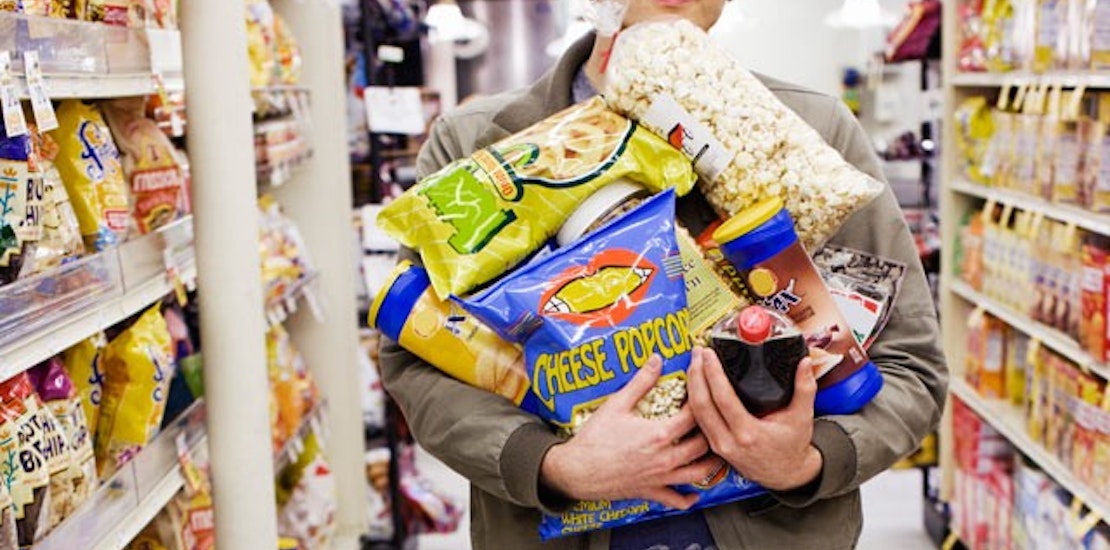 Refraining from grocery shopping on an empty stomach is a piece of wisdom we know we should stick by. Most people think shopping for food while hungry will lead to buying too much food, but one study suggests it has more to do with setting yourself up for an entire week of unhealthy eating rather than spending too much money.
ABCNews reports about Cornell University study that examines the long term effects of hungry shopping that can lead to week after week of unhealthy snacking. Researchers asked a group of people to take part in some online grocery shopping. Half of the participants had recent eaten while the other half had nothing to eat for 4 to 5 hors before shopping.
What they found was that the hungry shoppers spent about the same amount of money purchasing the same amount of food, but their selections were decidedly more unhealthy. The hungry shoppers had about 23% more processed junk food in their virtual baskets than shoppers who snacked beforehand.
One of the study's lead investigators, Brian Wansink, explains how grocery shopping on an empty stomach leads to making poor food choices. He says, "You don't buy more, but you do buy more of the wrong type of calories. You buy things like cereal, snacks, chips, candy and other convenience foods that require no preparation and that you can eat right away." He adds, "It ends up cursing the rest of your week because you bought way too much of the convenience foods and not enough of the good stuff. So now there is less healthy food for you to choose from at home."
Do you make sure to do your grocery shopping after eating a light snack or meal?
When you shop on an empty stomach do you tend to purchase more junk food?