When Age Really Is A Number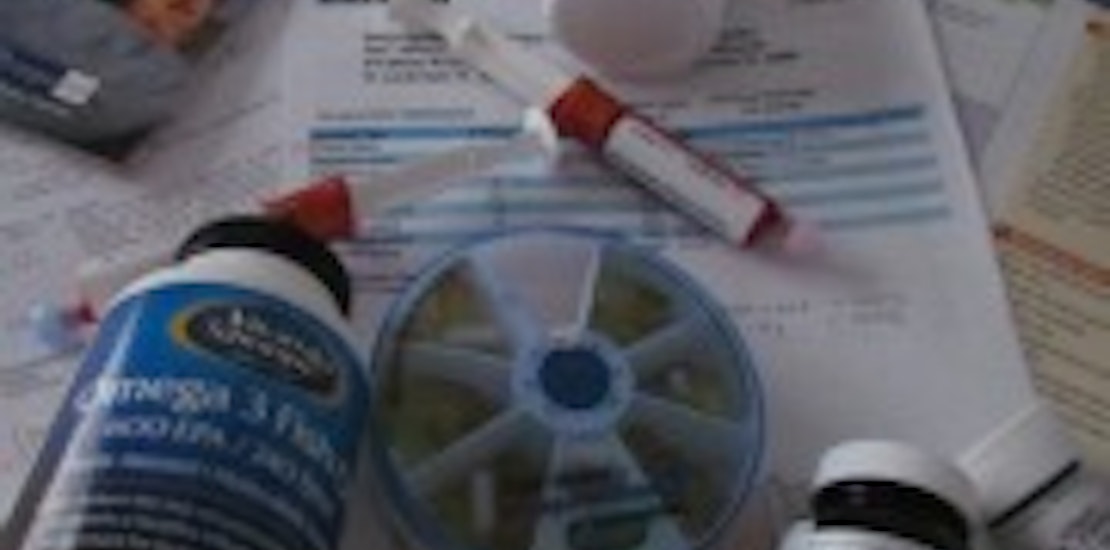 If age is just a number, then why do I feel like an old lady? REALLY! When I was 35, it was just a number. When I was 40, it was just a number. But now that I'm 2 years, 6 months and 3 days away from turning SIXTY it's more than just a number. I remember thinking that sixty was old. Not in "your parents" kind of old, but more like your grandmother with her grey hair, bent over, doesn't understand the younger generation old. ARGH...I'm HER.
Not that I'm ever "giving in" – no, not me. I'm going kicking and screaming. You see I'm a skinny jean wearing, first on the dance floor, hot car kind of almost 60 (which may or may not make me look ridiculously OLDER, depending upon whether you're 22 or 70 and reading this).
Once upon a time, I thought that I'd never be
·

at a plastic surgeon's office asking about a "lift"
·

lying about my hair color (underneath my hair "color" it's gray)
·

wondering why my mid-section is as big as my top half
·

own more anti-aging products than I do shoes
·

thinking that 3 inch heels are HIGH heels
·

wondering where my mojo went and calling a doctor for HORMONES
Gasp….in the past 3 months I've done ALL of the above. Yes, I am going kicking, screaming, lifted, and drugged.
Never the first to jump on the bandwagon, I waited until just about everyone I knew had started using
bioidentical hormones
to make the leap. My best friend (who looks like she's lost about 20 years since starting them), the pedicurist at a resort that was YEARS older than she looked, my doctor's assistant, and of course Suzanne Somers – all of them had things in common. They looked and felt great. I suppose a good night's sleep, clear skin, not feeling worn down, and a new ZEST for life really matters.
So, off I trotted to my nearest BodyLogicMD…and by trotted I mean, having 6 vials of blood drawn at the lab and 5 test tubes ½ filled with saliva (yes, saliva – which means that I was spitting into a glass tube for most of a day) before ever seeing Dr. Thackery – MY BodyLogic MD. I really didn't know what to expect.
I'm very rarely nervous in new situations. I'm the kind of person who can step off of a bus in a country that I've never been to before, not know the language and make friends within minutes, but I was nervous about seeing this doctor. Maybe he'd tell me that I'm old and headed for the nursing home and there was NOTHING that he could do for me, that I'd be destined to sleepless nights, sitting in a rocking chair and buying pants with elastic waistbands for my ever growing middle.
What I met was a MORE than accepting, understanding, individual (who happened to be the exact same age as I am) going over FOUR pages of test results, TWO pages of my Hormone Evaluation, a TWO paged pharmacy order and a note pad full of reminders to myself (which as I was listening was almost like the Alice's Restaurant of reports). Daunting? Not in the least.
He explained the reports in such depth that I felt like I was at a fortune teller. He knew EXACTLY what time of day I was stressed, that I couldn't sleep most nights, and that my get up and go had gone and went. He validated EVERYTHING that I had been feeling since hitting menopause (there, I've said it), and let me know that there was RELIEF to be FOUND.
He went over my options for hormone replacement therapy, noting that if I didn't really need something or if I had a family history that warranted caution, he would not be prescribing particular hormones. He went over diet and exercise,
adrenal fatigue
, vitamins and minerals, and filled in the gaps that were showing in my testing (including insulin, thyroid, and cortisol). I was patiently explained panels of bloodwork and what they meant, along with the best way to remedy my individual needs.
One week later, I ripped open my box of pre-filled syringes filled with creams and bottles of supplements. What sounded overwhelming turned out to be - rubbing some cream on my skin in the morning, another cream at night and taking a few supplements with breakfast. Voila! That was it. Granted it's only two days in to my regime, but I'm ready for the changes!
By the way, I found out that I could have started on bioidenticals way back in peri-menopause when I was having all of those nasty hot flashes, night sweats and personality changes (think Rodan or Godzilla – I was a monster), so much for the wait and see approach. Am I expecting to look and act 20 again? NOT a CHANCE, but I do want to look and feel the BEST that I can at 57 years 6 months and 3 days old.
Next stop – stiletto heels.