What's In A Name? One Baby-Naming Company Says $35,000 To Be Exact

By
SheSpeaksTeam
Jan 29, 2015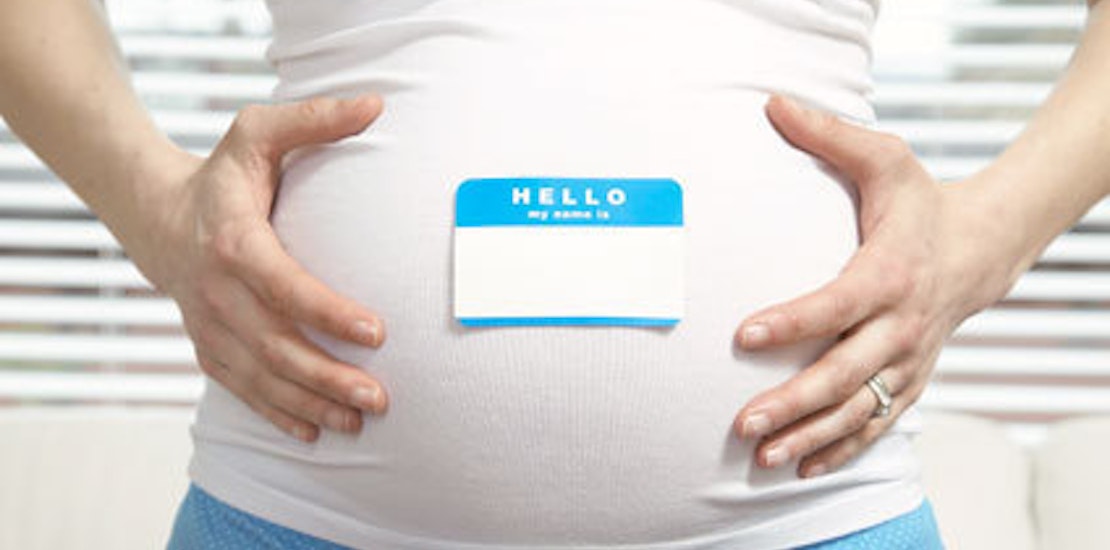 Coming up with the perfect name to suit your new baby can be a painstaking process. After all, a name will stay with them for the rest of their life and is usually the first thing others will learn about them.
A Swiss company called erfolgswelle wants parents to know that they don't have to do it alone. If mom and dad happen to have an extra $35,000 to throw down, the team at erfolgswelle will make sure to give your baby the most "globally unique" name possible.
Marc Hauser, owner and CEO of erfolgswelle, is quoted in an ABC News report explaining how the baby naming process works. He says, "We calculated that the entire process takes around 100 hours. We have 12 translators that speak the most common languages around the world among 5.5 billion people."
And when they say unique, they're not kidding. After parents have been given a list of anywhere between 15 and 25 names, mom and dad can then narrow down their choices to a few. A team of historians hired by erfolgswelle will then take the smaller list and do extensive research as to whether the names have ever been used in previous history. Hauser explains to ABC News, "If there are any interruptions with past history of anyone having the name before, then we kill it." Hauser also points out that the team is not just looking for any unique name, it must jive with the family's background. He says, "Some of the copyrights on our team are parents as well. So it's not just about the name. It's very important to us to give a name that fits within the family's culture and and background."
If $35,000 is a little too spendy to acquire a "globally unique" name for your baby, the company offers a more affordable plan that offers you a "nationally unique" baby name for a mere $20,000.
What do you think about the company that charges $35,000 to name your baby?
How did you come up with your kids' names?