Watch This! Betty White Swings On a Wrecking Ball to Promote Her Show

By
SheSpeaksTeam
Oct 29, 2013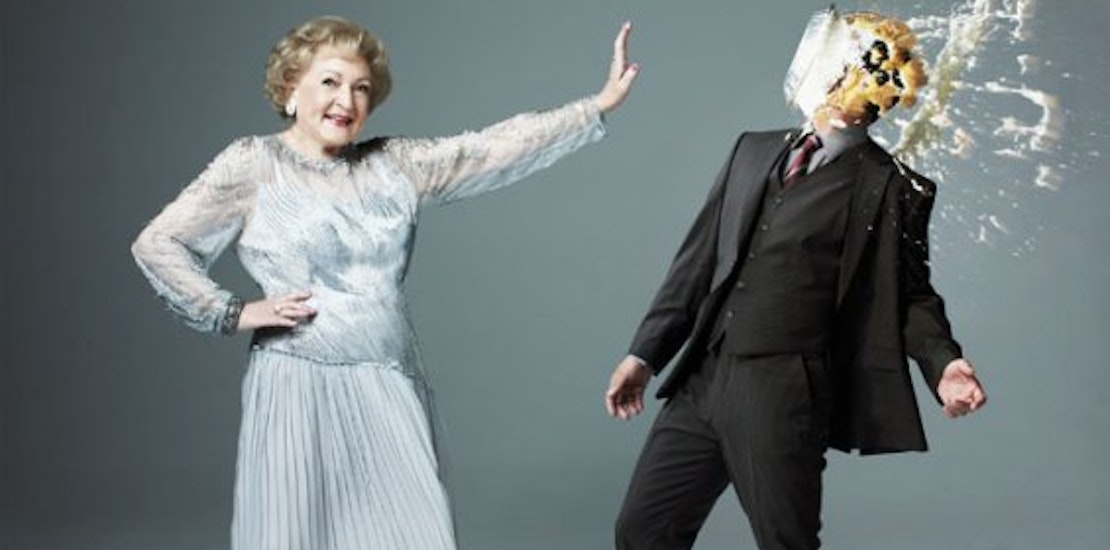 If you're a fan of Betty White or her hidden camera show called Off Their Rockers then you will be pleased to hear the NBC show is now moving to Lifetime. After reports that the show, which features senior citizens playing pranks on young folks, wasn't picked up for a third season by NBC fans of the show will be relieved that they can now catch new episodes on Lifetime.
Betty White is also doing her part in promoting the show's move to Lifetime in the only way she can - starring in hilarious promos. The ex-Golden Girl can be seen swinging around on a wrecking ball Miley Cyrus style, but with a few extra layers of clothing of course. White explains during the promo spot that she got the idea from some recent pop culture event. After requesting a sledgehammer, White gently dusts off the tip and gives it a little kiss then asks if anyone has a foam finger.
You can catch new episodes of Betty White's Off Their Rockers on Lifetime, Wednesdays at 9pm.
What do you think of Betty White's hidden camera show, Off Their Rockers?
Does this promo make you want to watch the show on Lifetime?