Unflappable, Brainy and Charming - Pioneers We Lost in 2013

By
SheSpeaksTeam
Dec 11, 2013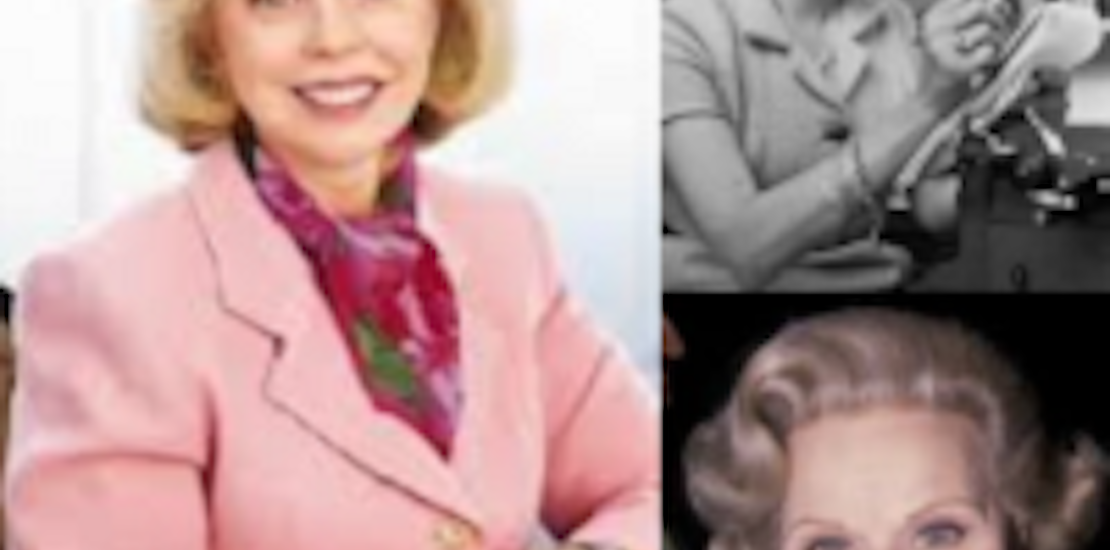 Dr. Joyce Brothers
Frank, relatable - and unafraid to tackle the taboo topics of her time, Dr. Joyce Brothers created the television advice show genre and was dubbed "the Mother of Media Psychology." She first came to the world's attention when her razor-sharp memory won the game show The $64,000 Question. She went on to set the stage for today's one-named TV personalities as she discussed love, marriage, parenting, frigidity, impotence, and all manner of relationships. Viewers loved her. "I truly think she was a pioneer. Here comes a woman who was articulate, educated and very credible. She talked about these things and took them mainstream". – Dr. Phil McGraw.
$PullQuote$
Dear Abby
Advice maven, syndicated columnist, household name, radio broadcaster, author of 5 books and often called the "Mother of Social Media" - Pauline Esther Friedman Phillips dished out witty counsel as Dear Abby to an international readership of 110 million. She took delight in puns and clever word play as she broke new ground tackling prickly relationships, illness, equal rights, AIDS awareness, tolerance and how to manage people.
Dear Abby:
Two men who claim to be father and adopted son just bought an old mansion across the street and fixed it up. We notice a very suspicious mixture of company coming and going at all hours — blacks, whites, Orientals, women who look like men and men who look like women. This has always been considered one of the finest sections of San Francisco, and these weirdos are giving it a bad name. How can we improve the neighborhood? Nob Hill Residents

Dear Residents:
You could move.
Helen Thomas
Presidential correspondent and Dean of the White House Press Corps Helen Thomas entered the workforce writing radio copy during World War II. She was a fixture at White House news conferences, always sitting front and center. She was the first female member and president of the White House Correspondents' Association. She was the only female print journalist to travel to China with President Nixon in 1972. Her career spanned 10 presidents, from Kennedy to Obama and at times she had a contentious relationship with almost every one of them. President Clinton came to the briefing room with a birthday cake when she turned 77 and President Obama appeared with cupcakes for her 89th birthday, sitting with his arm around her to pose for pictures.
Her career of 67 years ended on a misstep – perhaps letting us all realize that even our heroines are human.