Thinking Yourself Thin This Holiday Season

By
drodriguez
Dec 20, 2010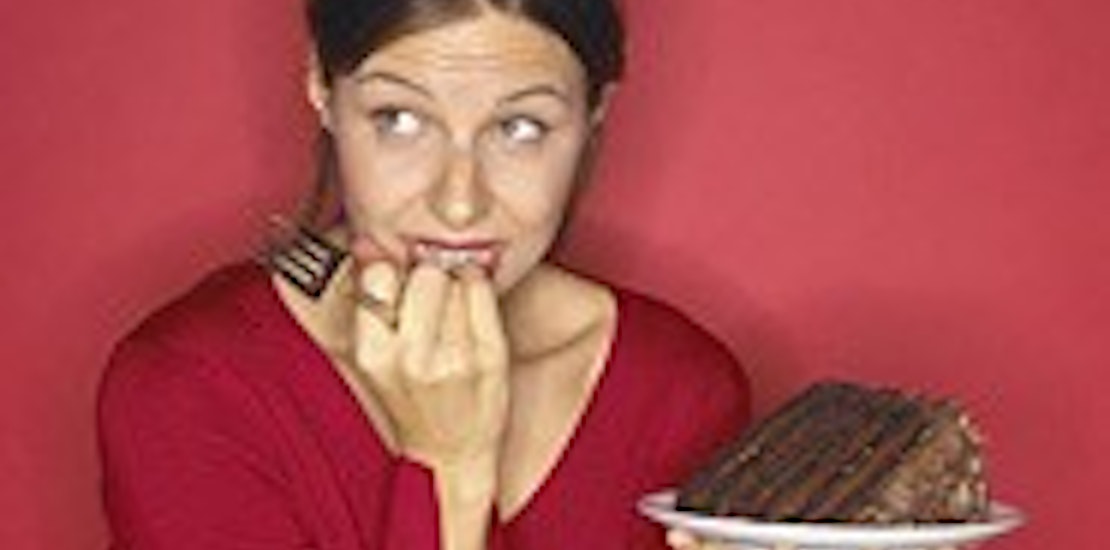 If the holiday season sends you straight into a food coma, you may be interested to hear that eating less during the holidays may be as easy as daydreaming. A new study shows that using mental imagery can work as a helpful tool to actually aid in losing weight. This can be especially helpful at holiday parties when faced with the endless stream of rich foods coming out of the kitchen.

The trick, according to a report in Business Week, is to envision yourself eating and becoming full on the food before taking one bite. For example, if you are about to indulge in a slice of cheesecake, imagine yourself going through the motions of eating a large slice and by the time you have finished imagining this just cut yourself a small sliver. According to researchers, you will feel satisfied to eat a much smaller portion this way.

Lead researcher, Carey Morewedge from Carnegie Mellon University in Pittsburgh, explains that when a person repeatedly imagines the consumption of a food it helps to reduce their appetite for that particular dish at that moment. But you have to do it the right way. By simply imagining how a food smells and tastes you can actually increase your appetite for the food causing you to eat more if it. But if you can go through the mental imagery of consuming the food in its entirety you won't want to eat as much.

In one of Morewedge's studies, he asked one of the groups to imagine eating 30 M&M's while doing laundry. The other groups were either asked to imagine eating 3 M&M's or none. The group that imagined eating 30 M&M's actually consumed fewer of the candies when the groups got together and were encouraged to eat freely from a bowl of the chocolates. Morewedge conducted additional experiments and each one produced the same results. Those who imagined consuming more of the food ended up eating less of it.

Though the results of the study are interesting and may be useful to use at holiday parties, other researchers warn that we do not know how this type of mental food imagery would work in the long term. In short, the best way to getting healthy will always be eating your fruit and veggies and exercising regularly.

What do you think of the study showing that mental imagery can help you eat less?

Will you try this technique to avoid overeating during the holidays this year?