They'll Have What We're Having: How to Plan Weddings With Dietary Restrictions

By
drodriguez
May 22, 2012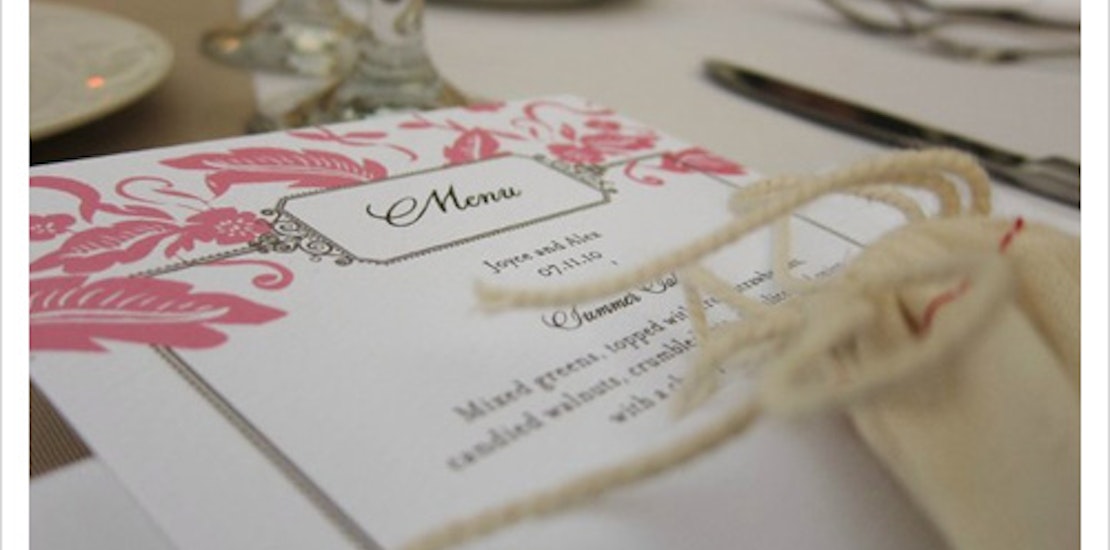 Whether for ethical or health reasons, many of us have dietary restrictions that make it hard to always find something on the menu. So when someone with a dietary restriction is planning their own wedding it only seems natural that they would include the type of food they can eat.
But the question always arises of whether a bride and groom should also try and accommodate their guests' tastes when creating the menu. CNN recently reported about the growing trend of wedding dinners being tailored to suit a couple's diet even if that means leaving popular items off the menu.
Many vegan couples for instance will choose a menu that leaves off meat and dairy products or those with gluten allergies keep everything gluten-free including the cake. This may be hard to swallow for guests who are unaccustomed to this type of fare.
But if a couple with dietary restrictions chooses to try and accommodate everyone's tastes there are other routes to take. The famous first-daughter Chelsea Clinton served up a vegan dinner with a gluten-free cake for dessert while offering the carnivores in the crowd a portion of organic grass-fed beef.
Chicago wedding planner, Camille McLamb, explains what type of options couples with dietary restrictions have when it comes to planning the menu. McLamb says, "Most caterers should be able to accommodate health-related dietary restrictions individually and create a special meal for the bride or groom without serving it to all of the guests. But ultimately, whether the restrictions are health-related or due to religious or ethical reasons, it's the bride and groom's day, and they should choose a menu that they are most comfortable with."
What do you think of wedding menus being reflective of the couples' dietary restrictions?
Should couples try to meet their guests half way on menu options or should they be able to serve whatever they want?