They May Be in Middle School, But That Doesn't Mean They're Too Old For a Booster Car Seat

By
SheSpeaksTeam
Apr 29, 2019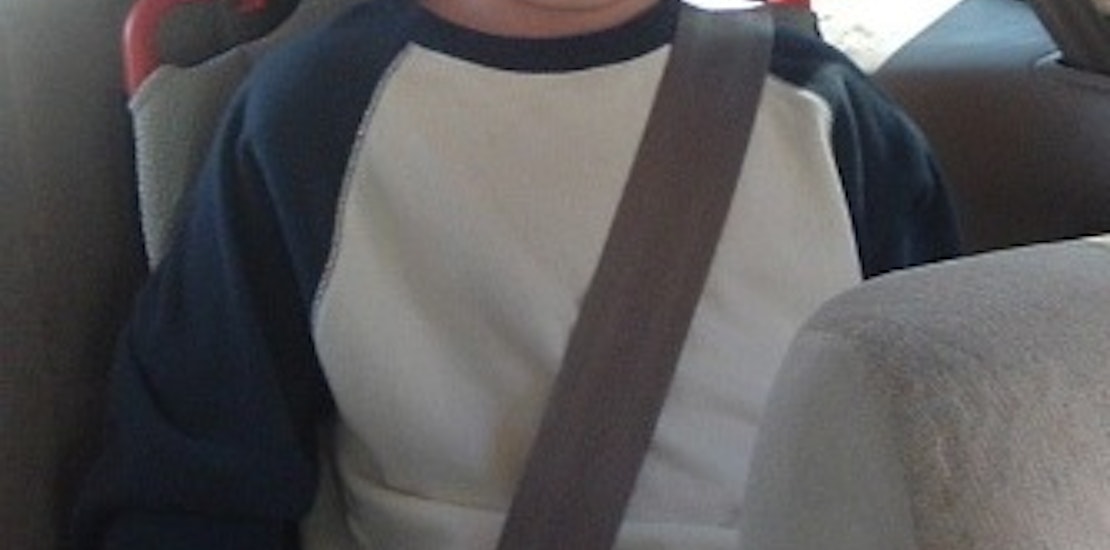 As we've learned more about car safety over the last several decades - babies, toddlers and kids have been staying in their car seats a lot longer. The American Academy of Pediatrics says that babies and toddlers should stay in rear facing car seats as long as the weight limit of the car seat allows. It is also stated that kids need to be in booster seats until the lap and shoulder belt safely fit. But now, one state is writing stricter guidelines into law that will keep some middle school age kids in booster seats.
Seattle PI's Zosha Millman reports about stricter car seat regulations that Washington state Gov. Jay Inslee has signed into law requiring parents to keep their kids strapped into booster seats and in the back seat. According to new research, using a booster seat for kids between the ages of 8 and 12 greatly reduces injury in car accidents.
The new law requires that kids under 4 feet 9 inches be kept in a booster car seat. Millman writes of the new law, "If your child is older than 4 but shorter than 4 feet and 9 inches, and they've outgrown their child harness seat, they must use a booster seat. This means most kids will need this until they are between 10 to 12." This falls in line with the AAP guidelines that many parents are currently unaware of. Washington's new law is also now considered the strictest on the books with Tennessee and Wyoming falling in second place requiring kids under the age of 8 to ride in a booster seat.
The new law also states that any kids under the age of 13 must sit in the back seat and kids 2 years and under must be in a rear-facing car seat. Kids ages 2 - 4 can sit in an appropriate forward facing car seat. Dr. Beth Ebel, a professor of pediatrics at the University of Washington School of Medicine and member of the Washington State American Academy of Pediatrics believes the new law will help ensure kids are safer while traveling in cars. Dr. Ebel says, "This change brings us in line with current best thinking about keeping kids safe. When I talk to parents about child safety, they say, 'Why isn't this the law?' Now that Washington law is updated, more families will follow these guidelines and more kids will come home safe. At the end of the day, that's what's important."
What do you think about the new car seat laws in Washington state?
Do you think more states should consider stricter car and booster seat laws for kids? Do you ever let your kids skip the booster seat?