The Secret to AWESOME Iced Coffee

By
Stacyfiore
Aug 04, 2015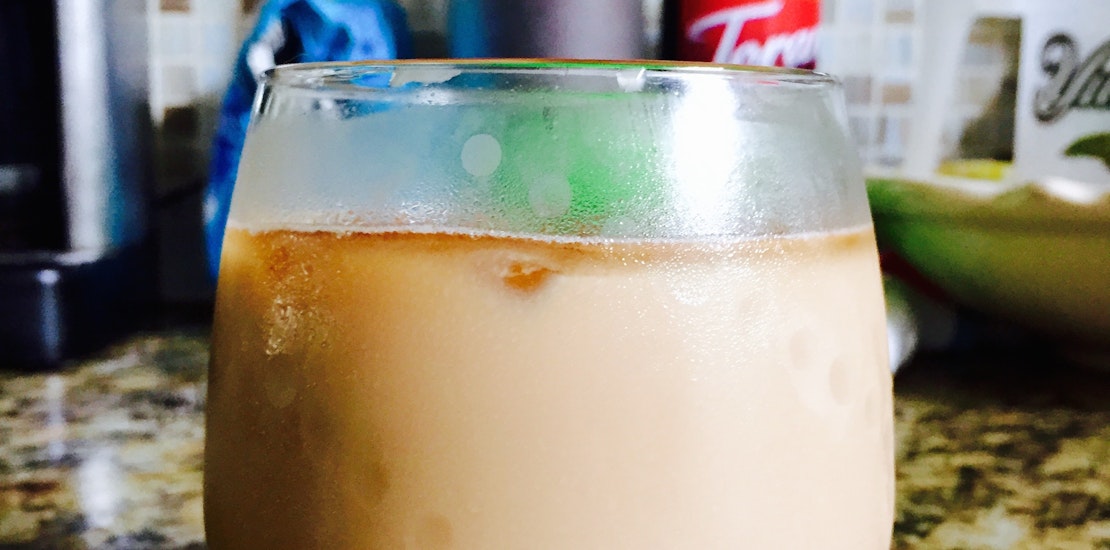 I've been told that I make some great coffee. Which is funny since I loathed the stuff until I was pregnant with Little Man. That's right..I CRAVED coffee hard core during my pregnancies with both boys. So much so, I tried to trick my body with chocolate milk since I couldn't have a ton of coffee.
Spoiler alert: chocolate milk does not equal coffee. EVER.
And now I HAVE to have my coffee. Like I try not to talk too much in the mornings to anyone until I've had a sip or two because I'm cranky and love sleep and need coffee to help me function in the mornings.
So I've become a little obsessed with the stuff. And on one particularly hot and crazy afternoon I was in desperate need of my new found BFF to offer some caffeine help to get through the day. Except, I didn't want HOT coffee because it was 105+ degrees outside and I didn't want to take a trip to the store because then I would have to pack up the kids, drive to the store, spend $$$ at the coffee shop for 4 specialty made cups full of deliciousness.
And that's when I remembered that I had leftover coffee from that morning. AND! AND!!!! I had made some coffee ice cubes (an idea found on pinterest, of course) that I was DYING to try out and see if they were as awesome as everyone had said they would be.
Now, if someone would have told me before I drank my coffee that it would be perfection in a cup, I would have laughed. I've never been able to make a good iced coffee hence why I always let the coffee shops do it for me but this time..this time was different. And since it was the same coffee I drink everyday with a little bit of love (aka sugar and creamer) added in, I easily concluded that the ice cubes made this coffee special. It was like the ice cubes were my coffee's love language and putting the two together was love in mug 💕
Coffee Ice Cubes
Leftover Coffee and Ice Cube Trays
Instructions:
Pour coffee into ice cube trays and freeze for a few hours or until coffee has turned into ice cubes
Iced Coffee
Leftover Coffee OR coffee brewed to your liking and cooled completely
Coffee Ice Cubes
Sugar to taste (optional)
Creamer to taste (optional)
Instructions:
Put desired amount of ice cubes in a cup. Pour in coffee and add sugar and creamer to taste. Enjoy!