The Academy Celebrates 50 Years of James Bond in Films

By
SheSpeaksTeam
Feb 20, 2013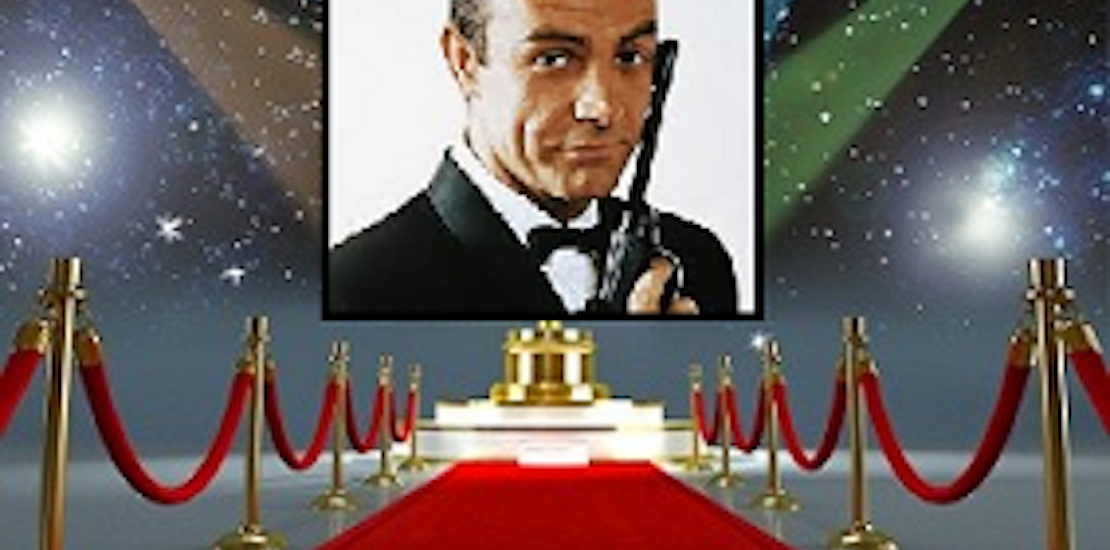 "If the thought of martinis, luxurious locales, and all those Bonds dressed up in a tux isn't enough to make you murmur 'oh, James!' .. . guess Who Else is coming?"
We are in countdown mode to the 85th Academy Awards which will air on Sunday, February 24th. This year's ceremony will feature a special 50th Anniversary Tribute to MI6's finest agent, the much-loved icon James Bond. Starting with Dr. No in 1962 through this year's Skyfall, there have been 23 films in the series making it the longest-running motion picture franchise in cinema's history.
How has this globetrotting hero kept-up his swag for so long? Maybe it's the cars, the villains, the gadgets, or the opening sequences. Or maybe it has something to do with his unshakable devotion to his Queen, Her Majesty.
Good thing James has so much experience with multi-faceted women (Ursula Andress, Halle Berry, Grace Jones) because he'll be sharing the stage with multi-Grammy winner Adele, an Oscar nominee herself for co-writing Skyfall - and two others who know how to help calm pre-50th jitters, Dame Shirley Bassey of Diamonds Are Forever and Goldfinger, and multi-Oscar winner Barbra Streisand.
And while the pundits don't seem to agree on a shoo-in for the Best Picture statuette (Will win: Argo Could win: Lincoln Should win: Zero Dark Thirty) praise is universal for the staggering performance of Daniel Day-Lewis as America's 16th president at the end of the Civil War as he struggles to get the anti-slavery amendment through the House. His win would make Hollywood history as the first man to win the Best Actor Award three times!
Playing his wife Mary in Lincoln is Sally Field, who also knows a thing or two about receiving the Best Performance in a Leading Role award (she's not as iconic as James Bond but she's almost as heroic in having gone from Gidget to Sybil to Norma Rae) - do you remember these great scenes from multiple-Oscar winners?
| | | |
| --- | --- | --- |
| Jodie Foster | Meryl Streep | Sally Field |
| | | |
| As FBI trainee Clarice Starling, a top student whose shrewd analyses of serial killers has landed her a special assignmenent in The Silence of the Lambs | In a part written for Bond Girl Andress, speaking 3 languages but needing none, Sophie's Choice, voted the third greatest performance of all time. | In her tour-de-force role, mill worker Norma Rae stands on the table holding up the sign UNION as one-by-one, her co-workers decide to make a choice |
But there's only one actor who would really know what Daniel Day-Lewis may be feeling - it is Katharine Hepburn, who won the Best Acting Oscar four times, seen here as the imprisoned and scheming Eleanor of Aquitane in The Lion In Winter (ps, there's a young Hannibal Lechter in this movie, and there's a young James Bond in it too!)
Who are your Oscar picks for this year? What is your favorite movie scene? Are there any performances you think the Academy has overlooked?
Here is a video treat for all of our Movie Lovers of SheSpeaks - - and we hope you have a great time watching the Oscarcast!