Teen With Asperger's Comes Up With a Unique Punishment To Serve His Bullies

By
SheSpeaksTeam
Jul 08, 2015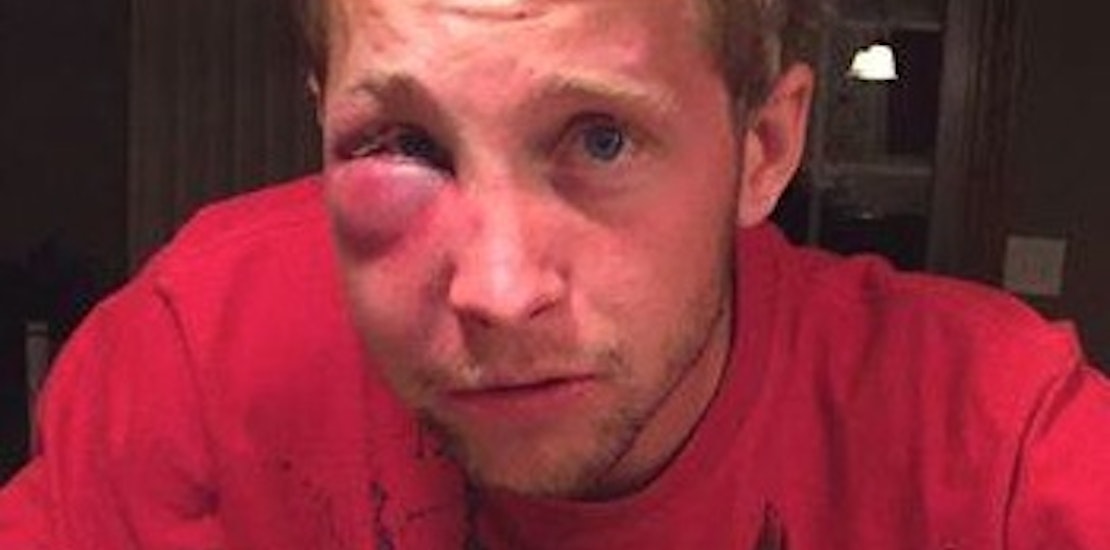 Teen victims of bullies usually don't see justice for the crimes perpetrated against them. And if they do, the typical punishment may be something like detention or probation if it goes through the court system. One teen who suffers from a form of autism known as Asperger's however, thought of a very fitting and hopefully helpful punishment for the bullies who mercilessly beat him up.
Illinois teen Gavin Stone's story has gone viral since his mother shared it on Facebook. Cortnie Stone shared the story to send a message that not all disabilities are easily seen, those who suffer from Asperger's often appear different from their peers and are bullied because of these differences.
According to Stone her son was singled out because of of his Asperger-related behaviors that may appear odd to some kids. She writes, "On Thursday night, some kids were talking about how "it's weird" that he is always by himself, attending events alone and watching people, and it was "creepy" how he wanted to be friends with people he didn't know. On Friday night, another kid that overheard that conversation decided to take matters into his own hands and become judge and jury, and this is the result of that."
The "result of that" was Gavin being ambushed by a group of teens who choked and punched him until he suffered a bruised esophagus, nose fracture, mild concussion and hematoma to the eye.
But after all of the violence and damage was done Gavin chose not to do what most of us would probably have done - see that these children receive some degree of punishment from a judge. Instead, Gavin did something that showed a sophistication and grace that is hard to find in any age group. The recent high school graduate made the decision not to press charges against his bullies but instead is requesting that they do community service working with disabled people, write a paper on Asperger's and view a 20 minute video with their families that he created. Gavin's moms explains the punishment, "He did not press charges, but requested their community service be disability related, that they write a paper on Asperger's, and that they watch a 20 min video statement he taped while their families were present so they could see the damage they did and hear the event from his perspective. I am so proud of him, and I hope a lesson will come of this to all that hear about it."
What do you think of this teen's story?
Do you think crimes perpetrated by teenage bullies should come with punishments more like this?