Tasty Granola on the Cheap

By
savvyjulie
Jul 19, 2011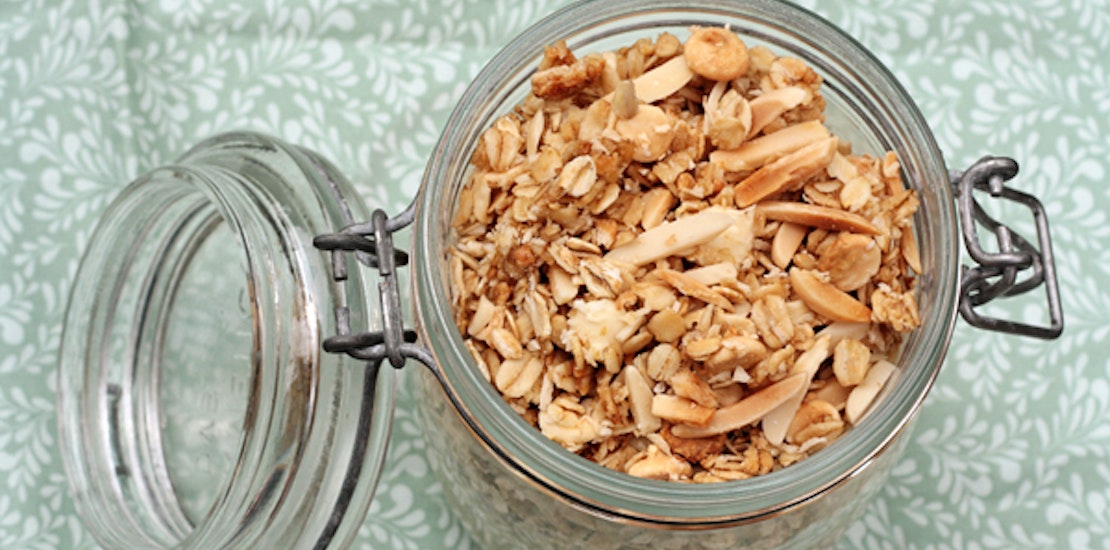 Granola. We all love it those crunchy little clusters. Problem is, it can be pretty pricey to buy it in the store. So why not make your own at home?
Not only is it quick, easy and cheap, but the flavor combinations are endless. You can add some dried fruit or replace the butter with peanut butter. You can add some chopped nuts or seeds for some more crunch.
Here is a simple granola recipe filled with coconut and white chocolate. Adjust the flavor profile to your liking.
White Chocolate and Coconut Granola
3 cups rolled oats
1 cup blanched sliced almonds
¾ cup shredded unsweetened coconut
⅓ cup maple syrup
¼ cup melted butter
½ cup white chocolate chips
Preheat the oven to 350F.
Grease a 9x13" baking pan. Add the oats, almonds and coconut to the pan and stir together.
In a small bowl, blend the syrup and butter. Pour the liquid over the oats, stirring well with a wooden spoon. When all the dry ingredients are covered by the wet, smooth out the granola in the pan. Bake at 350F for 15 minutes.
Pull the pan out of the oven. Add the white chocolate and stir well. Bake for another 15 minutes. Allow to cool for at least 20 minutes before serving.