Talking to Our Kids About What Happened in Colorado

By
SheSpeaksTeam
Jul 23, 2012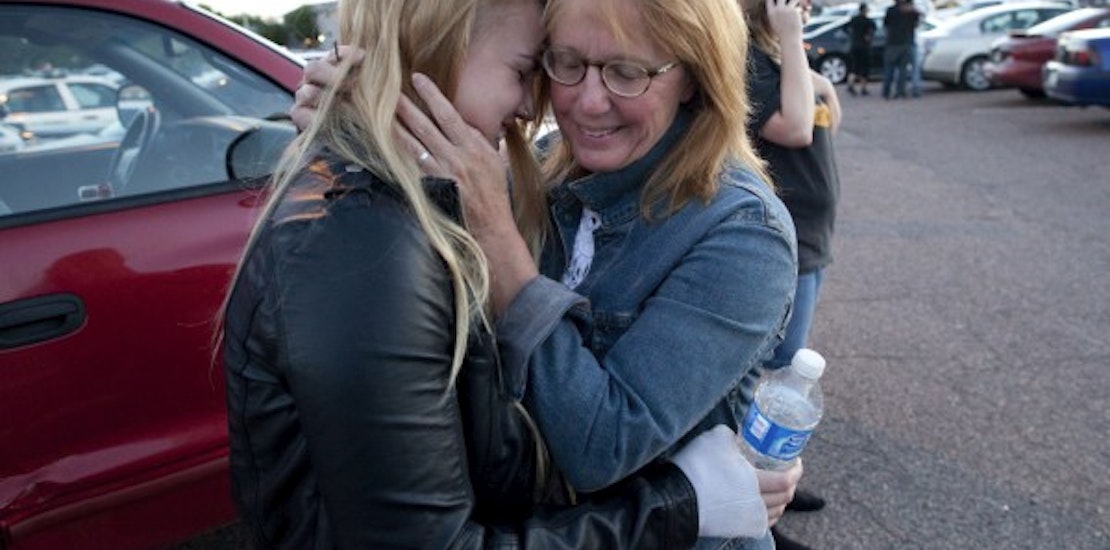 In the wake of the mass shooting that took place in a Colorado movie theater, we are all left to mourn the loss of life and try to make sense of what can only be described as senseless killing. As difficult as it is for us to do this it can be even more confusing for kids when they hear this kind of news. But there are steps we can take to explain an event such as this in the best way possible to ensure that they don't first learn about it on the school yard or from TV.
A recent report from Colorado 9News offers some good tips on how to talk to our kids about this horrific event so that they can begin to heal too. They spoke with child therapist, Anya Bebe, who explained why it's so important to tell our kids information like this first before they hear it elsewhere.
Bebe advises that when beginning the conversation you start with the end of the story first. She explains, "Let them know that 'something happened, but you are safe, your loved ones are safe, and everything is going to be OK. Let them know that they are removed from the situation. 'Something happened [and] it's not right next to us [and] it was a little ways away.'" Even if you happen to live very close to the crime scene, do not dwell on the fact that it was so close to home.
The child therapist also says you can start talking to kids about this story around age 5 or 6 because this is when they start to hear news from TV and peers. Kids younger than 5 often are able to overlook this sort of thing or simply are not confronted with the news.
Bebe goes on to explain why it's so important the information come from us and what we should focus on during the conversation. She says, ""We want to make sure they don't get the graphic details [and] don't dwell on the violence. They need to know that they are safe [and] that this person was caught. Kids need to know the 'bad guy' is taken care of and isn't going to come after them. They also need to know that this is a very rare occurrence, and this sort of thing doesn't usually happen. They need to know that this isn't typical."
What do you think of the tips this child therapist has offered for parents to talk about this tragic event with their children?
Have you been able to speak with your children about the Colorado shooting?