Swap That Spice For Something Nice and Tasty

By
SheSpeaksTeam
Nov 03, 2013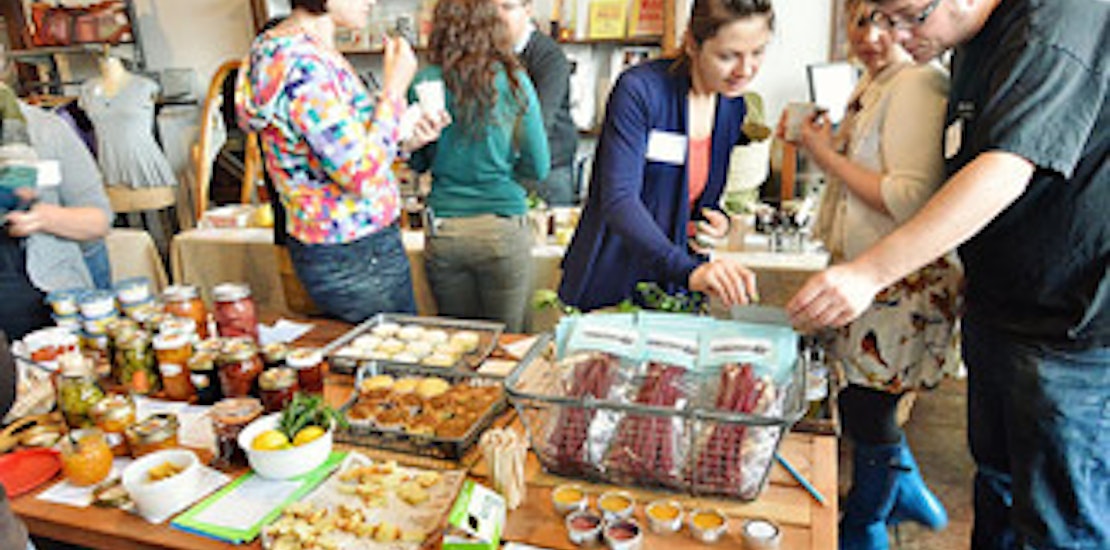 Forget your clothing swaps and Tupperware parties, the new reason to get together has everything to do with food. Food swapping events are the latest trend giving many people a reason to break out their homemade goods in exchange for something new and exciting.
The trend has become popular in the UK and the US where large groups of people get together to exchange their homegrown food without ever taking out their wallets.
California has the LA Food Swap where people can attend events to exchange homemade, homegrown, or foraged foods with each other. During the event guests can sample the foods offered for exchange and even plan a potluck with other food-sharers. Some of the foods you can usually find at an event like this would be farm fresh eggs, honey, baked goods, granola, fruits, herbs, spices, pickled items, preserves and more. Most of the event is devoted to sampling food and making note of offers, during the last 30 minutes people will pick out their most interesting offers and strike up a deal all in the spirit of fun and food.
Guardian reporter Emma Sturgess writes about her experience at her local swap in the UK called Apples for Eggs. She explains, "At the community centre, bids are being made. Here, your produce is your currency, and swappers are cruising the room, noting their interest by filling in bid cards at the 15 different stands before the big exchange starts. I am hopeless at growing anything so I'm offering homemade sweets and bakes, and hoping to take green stuff home. It's not looking bad."
What do you think of the growing food swapping trend?
Would you be interested in attending a food swapping event?