Summer Fun Recipe - Strawberry Bruschetta

By
TabithaBlue
Jun 17, 2014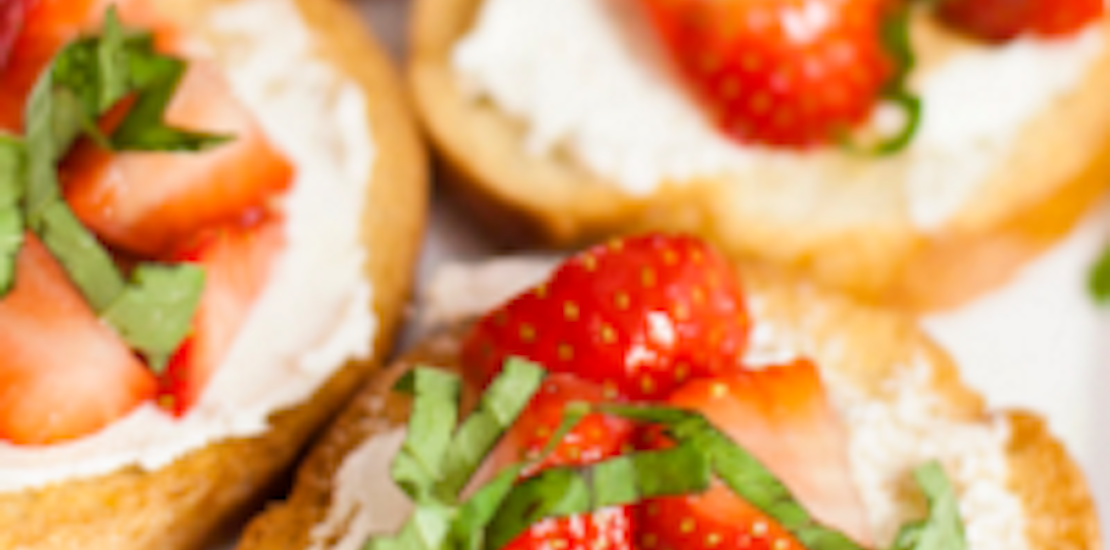 Looking for a Summer Fun recipe? We caught up with SheSpeaks Blogger Society member Tabitha Blue of FreshMommyBlog.com to get the details on her scrumptious Strawberry Bruschetta!
$PullQuote$
There, I said it. In this recipe, the sweetness of the strawberries and the creaminess of the goat cheese along with the tang and bite of the balsamic vinegar and basil all create layers of flavor that complement each other so well. This is one dish that I would recommend as a perfect Summer Fun treat!
Just brush the baguette with some olive oil and toast in the oven for a few minutes, then spread with that delicious goat cheese, strawberries and basil followed with a drizzle of olive oil and balsamic. Easy and so, so good.
The Ingredients:
- French baguette, sliced on bias
- Olive oil
- 4 oz goat cheese
- 1 Cup strawberries, sliced or chopped
- 1 tsp sugar
- 2-3 basil leaves, chiffonade
- Balsamic vinegar
- Cracked pepper
- Preheat the oven to 350 degrees.

Combine the strawberries and sugar in a small bowl; toss to combine. Let the berries macerate for about 30 minutes so that they begin to release their juices.
Lay sliced baguette onto a baking sheet and brush with olive oil. Bake in preheated oven for about 5 minutes to toast. Spread a thin layer of goat cheese on top of each baguette slice. Top each slice with spoonfuls of the strawberry mixture. Drizzle lightly with olive oil and balsamic vinegar. Top each slice with the basil leaves and cracked pepper, to taste.
Enjoy!