Seven Summer Beauty Products We're Loving Right Now

By
SheSpeaksTeam
Jun 17, 2014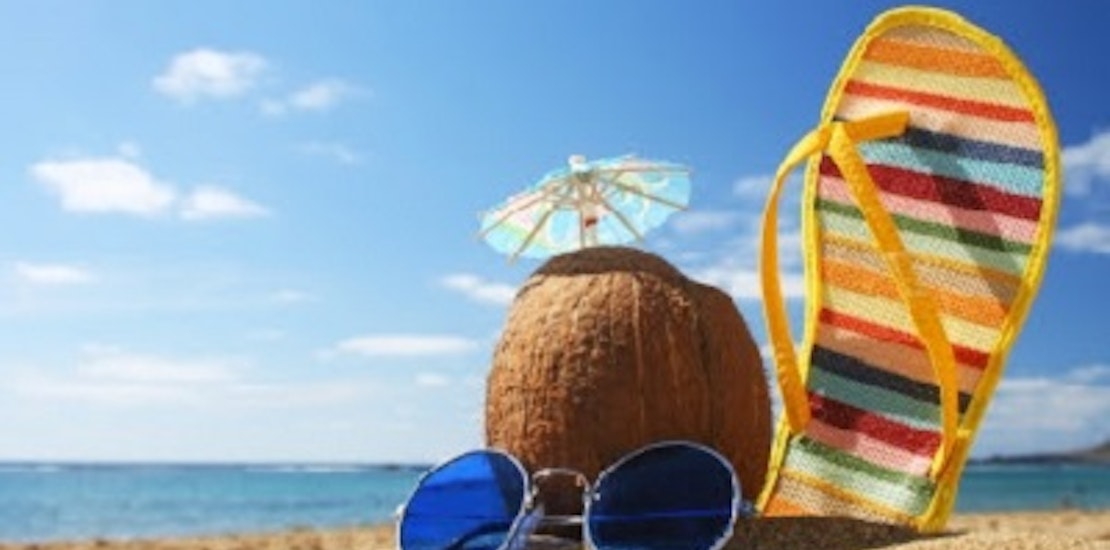 Whether you're staying cool in the shade or worshipping the sun, there's an array of summer beauty products that can make you look & feel your best. Here's a few of the summer beauty trends we here at SheSpeaks can't get enough of:
Pixi Shea Butter Lip Balm If you're looking for a true lip balm plus lipstick with great color, this balm will literally melt on your lips. The colors like Pixi Pink, Coral Crush and Ripe Raspberry are perfect for summer and really add nice moisturizing color to your lips. The added bonus of Shea Butter and Vitamin E helps to both nourish and protect the skin.
Hair chalk This funky hair coloring technique is getting a lot of press this summer. The fact that it is both temporary (washes out easily) and can be done at home is a big sell for people who don't want to sport rainbow colored locks every day of the week. Hair chalk can be found online or at your local beauty salon. It's important you pick out the "soft pastel" chalks rather than the oil pastels which do not wash out easily. There's lots of different ways of applying the chalk colors, like weaving multiple colors through a braid or focusing on the ends of your hair, just experiment and have fun.
BB Cream Everyone is crazy about BB Creams (short for blemish or beauty balm cream) this summer, but with all of them on the market how do we find the perfect one? BB creams are a truly multi-tasking make-up since they contain moisturizing and pigment toning ingredients plus an SPF of at least 15 which makes it perfect for summer use. If you don't already have your BB Cream mainstay you may want to check out Garnier's brand. Oprah.com chose this particular product as one of the top five BB Creams. Their Fashion & Beauty Editor, Amber Kallor, said: "A pea-sized dab goes a long way and gives great coverage without lines or streaks. While it doesn't completely conceal a blemish, it tones down redness and dark circles, so I don't need to use as much concealer."
Flipbelt Summer is our favorite season to get active outside, but exercise attire is not always designed to hold all of the items we need to bring along. If you'd rather stay in than be seen jogging around the neighborhood in a fannypack then you might want to check out the Flipbelt. The design makes it look like the band on yoga pants, but the Flipbelt can actually hold a ton of stuff like your phone, wallet, sunglasses, iPod, keys, etc.
Marbella Eyeliner If you're looking for an eyeliner pen that will knock your socks off, look no further. Marbella's eyeliner pen will give you dramatic lines that don't smudge and are completely waterproof, plus it's all organic so you can feel good about what you're putting on your face. The felt tip doesn't give you the super bold look like liquid liner but more of a softer pencil-like look with the precision of a pen. Best part - it won't come off until you're ready to take it off.
12 Benefits Instant Easy Hair Treatment Between swimming in chlorinated water and sun damage, summer hair is often in need of a little TLC. So if you're looking for something that will soothe even the most damaged locks, then look no further. Some of the benefits this multi-tasking hair treatment offers are sealing hair color, smoothing frizz, repairing damage, preventing split ends, moisturizing dry hair, strengthening fragile hair, preventing flat iron, chlorine, blow drying, wind and sun damage, adds shine, detangles and keeps your hair youthful.
Supergoop Who can talk about summer beauty products without mentioning sunscreen? Without the aid of a good sunscreen, the damaging effects of the sun can cause cancer and premature aging of the skin. There are many ways to combat the sun, but if you're not ready to drink your sunscreen then Supergoop may be the way to go. The company's website www.supergoop.com/our-founder/ stresses the importance of protecting yourself from skin cancer with a personal story about a friend who was diagnosed with melanoma. The line of sunscreens range from SPF 30 to 50 and are all super moisturizing. The makers of the product realize that sunscreen is not always one-size-fits-all and offer products specially designed for different skin types.
Have you tried any of the summer beauty products on our list?
Tell us what beauty products you can't do without this summer!