Spotlight on SheSpeaks Blogger: Robyn Wright of Robyn's World

By
SheSpeaksTeam
Jul 05, 2016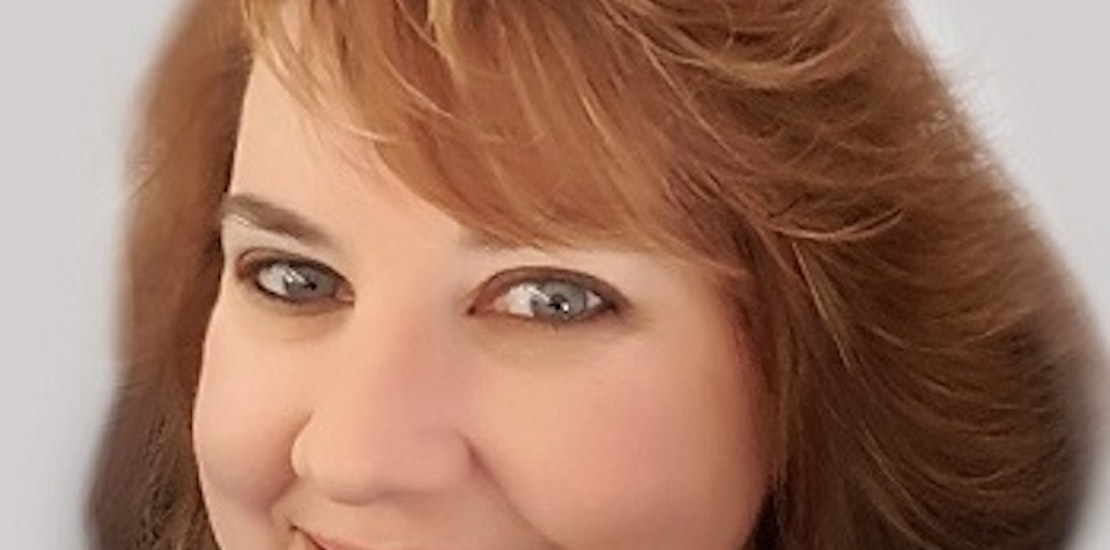 Robyn Wright is a lifestyle blogger at Robyn's World as well as being active on many social networks. Robyn was named a Top 50 Power Mom by Neilson early on and she has continued to grow since its inception in 2008. A self-admitted geek, foodie, garlic lover, and easily amused, Robyn writes about all things happening in her life and is very transparent even on sensitive subjects. Along with blogging herself she also consults for other businesses on how to grow and use social media and works with brands to find other influencers to work with on campaigns she manages for them. The St. Louis, Missouri area is where Robyn calls home, born and raised in the area and proud to be a Midwesterner. Married since 1992 to Hubby, mom to a 21-year old son who is out exploring the world, and Robyn is currently raising her twin granddaughters born in March 2016. Along with working with major brands she also volunteers for various causes especially surrounding mental health, food insecurity, women, and children's issues.
We wanted to get to know Robyn better. Here is what we found out, in her own words.
Where you can find me on social media: Twitter - Facebook - Instragram - Pinterest - LinkedIn - SnapChat - Google + - YouTube
I live in... St. Charles, Missouri – a suburb of St. Louis, Missouri. I've lived in the St. Louis area my entire life.
My niche is... ME! Okay, that may sound odd, but I really do write about anything in my life on my blog. I just cannot contain myself to one area it seems. I do have a lot of technology, food and family though on my blog.
I write when... I have the time lately. I'm currently raising my twin granddaughters (4 months old) and so my schedule has changed dramatically recently. I thought I was done raising babies since my son is 21, but life throws you curve balls.
How has blogging changed my life... I have had so many fun and unique experiences to meet other people and work with brands over the years. Getting the behind the scenes look at things, traveling around the country, trying out new products, and so much more. What other job lets you do these kinds of things and have fun and get paid doing it?
A brand I have loved working with... Verizon and Microsoft are my two favorite brands that I have worked with and have had a long standing relationship with.
When did I start blogging... For my current blog, 2008. However, I have had various personal and business websites, similar to blogs, since 1994! I started out way back in the day using a template on AOL for a personal page and I expanded from there.
How I see the future of blogging/social media...We are going to keep seeing lots of changes in blogging and social media. Some brands truly understand social media and working with influencers, other brands think they understand social media but still focus on big numbers. This difference causes a lot of mixture in opportunities and pay rates, but there is still plenty of work for all. There will also be a continued trend in short form video on blogs and social networks.
Where I work... Anywhere I am! Most of the time it is in my home office – well now it is my living room since I gave up my home office space to my granddaughters for their bedroom. When the weather is nice I like to work on the patio at home. However, I truly can and do work wherever I am – the lake house, local coffee shops, airports, airplanes, hotels, in the car (as a passenger), or anywhere else.
I am connected... 24/7. 'Nuf said.
When I'm stressed, I… Hopefully recognize the stress and take a moment to breathe and re-ground myself.
My favorite gadget is... Ohhh, this is a tough question. I don't know that I can answer it really because I have so many favorites. If I had to pick one I would say my smartphone though since it can go anywhere and do just about anything.
My favorite travel destination is...: I'm open! I'll go wherever the wind blows!
My favorite clothing brand is... Honestly, I do not have a favorite clothing brand. I buy what I like and comes in my size for a decent price.
I do all my shopping... Hmm, another tough question. Most would think I would say I do all my shopping online, but that isn't the truth really. I would say I am about 60% online, but I do still love going to stores and browsing, touching, seeing in person things I shop for. Huge props to Amazon Prime though!
My favorite TV shows...I watch reruns of M*A*S*H every night, but as far as current shows I love all the Real Housewives franchises on Bravo. Lately, Hubby and I have also been enjoying the true crime shows on the ID Network.
My favorite movie... Gone with the Wind – always.
Coffee or tea:...Tea, herbal please.
I love... LIFE!
I dream about...Winning the lottery. I've got my Mega Millions ticket right here on my desk for the current prize pool of $390 MILLION! Can you imagine?
Where you can find my writing...Most of my writing is on my own blog, but I do also write at OM Media Group, She Buys Cars, and a few other places now and then.
What else I do...Right now, I'm busy being mom/grandma to those twins and fitting.
Causes I've worked with and made a difference via blogging about... One of the things I love about blogging is the ability to share my more personal stories actually. I'm a pretty open book and so I talk about things that some folks might not. Mental health issues have always been a part of my blog, I suffer from depression myself and my husband has bipolar as well as my son. As my son was growing up I talked a great deal about parenting a child with mental health issues, dealing with schools, suicide, and so much more. I also talked about my weight loss surgery, getting dentures, being a mom/grandma, and so much more. When I get just one comment, email, or private message from someone who appreciates my honestly of these topics it makes my heart sing!