Spotlight on SheSpeaks Blogger - Nancy Friedman of Kidzvuz and From Hip To Housewife

By
SheSpeaksTeam
Jul 15, 2014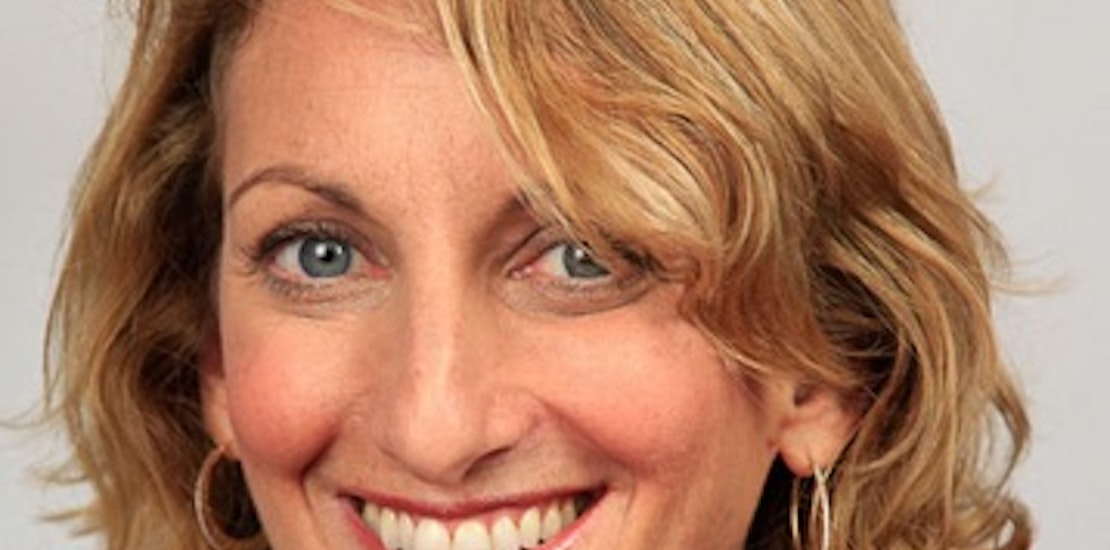 We're huge fans of the multi-tasking blogger, Nancy Friedman.
She's the co-founder of
KidzVuz LLC
, a tween entertainment and marketing company dedicated to letting kids have their say in a safe, online space. Prior to co-founding KidzVuz, Nancy spent nearly two decades as a freelance television writer and producer, creating marketing, promotional and branding material for clients as diverse as Nickelodeon, The Disney Channel, HBO, Lifetime Television, WCBS and ESPN Classic, where her work won her two Pro-Max/BDA awards.
A veteran blogger, her essays have been syndicated online in The Miami Herald, The Philadelphia Inquirer, and The Sacramento Bee as well as in numerous magazines and anthologies. She has ghost written three books – two on design and one on healthy eating. Her own humor blog, From Hip to Housewife.com, is where she writes about life in NY with one startup, two teenagers, and ten extra pounds.
Nancy has spoken about blogging and social media at the Social Media World Forum, CE Week in NYC, and at She Streams in Florida and NYC. In her spare time, Nancy is co-chair of the board of the multiple award winning non-profit theatre company The Transport Group.
$PullQuote$We caught up with Nancy, in her very little spare time, to find out more about her life and here is what we found out, in her own words.
Where you can find me on social media: Twitter - Instagram - Pinterest - Facebook
I started blogging in...2007. Ish!
I live in…. NYC.
My niche is… Parenting tweens, theater, travel and funny stuff.

I write when… I can squeeze it in! And certainly not as much as I'd like to or I should.

How has blogging changed my life: Through blogging, I met my business partner and we started KidzVuz.com. It never would have happened without blogging.
A brand I have loved working with: Hilton Homewood Suites has been great to us. They're coming back for a third time -- so I guess they like working with us, too.

How I see the future of blogging/social media: I think niche is going to be where blogging is headed. The blogs that do well will be the ones that hyper-specialize. As far as social media goes -- if I knew where it was headed, I'd be a bazillionaire in 5 years. The landscape is changing so quickly. I think virtual reality will become more immersive and available and that will change social media interactions enormously. But how? I have no idea. That's what's so exciting.

Where I work: On the loveseat in my bedroom. At the dining table. Never, ever at a Starbucks!

I am connected… Way too often.

When I'm stressed.... I am alive. Seriously, I'm stressed so often that a better question for me would be, "when I'm not stressed, I…" Having a tech start up, two kids, one blog and a husband means stress is just part of the landscape.

My favorite gadget is… My Windows Phone. Because I specialize in technology that no one else likes!

My favorite travel destination is… Well, I ust came back from Iceland with my family and it's a new favorite. I do love going down to Longboat Key Florida...so quiet and relaxing. And having spent several summers in France as a kid, and 2.5 years living there in my 20's, Paris will always hold a special place in my heart.

My favorite clothing brand is…I SO don't have one. I have such an ecclectic mix of everything, I couldn't choose one!

I do all my shopping… Online. Just discovered Google Marketplace...genius! I may never have to leave my apartment again!

My favorite TV shows: Mad Men, House of Cards, Girls. And Mary Tyler Moor reruns. Guess I'm kind of a cliche.

My favorite movie: I can't say that I have a favorite movie. For fun, I like old movie musicals...a lot., and the original Miracle on 34th Street. For a good weep, I like Beaches or The Way we Were. For sheer silliness, a Fish Called Wanda. And for drama, nothing beats All About Eve.

Coffee or tea: Caffeine me, baby. Coffee all the way.

I love… This American Life on NPR.

I dream about… Having to go on stage and not knowing my lines!

Where you can find my writing: In a bunch of anthologies, and on my blog, From Hip to Housewife.

What else I do: I'm the co-founder of KidzVuz.com, the only video review and sharing site for kids.
My work with SheSpeaks: It's a Blogger's Dog's Life
Causes I've worked with and made a difference via blogging about? Every large scale blogger event we have (as KidzVuz) has a social good component. We've raised thousands for after school programs for underserved kids, and for local Hurricane Sandy Relief. Our next event will help homeless kids in NYC get the supplies they need for back to school.