Spotlight on SheSpeaks Blogger - Mary Hitchings of Raising Dick and Jane

By
SheSpeaksTeam
Mar 03, 2015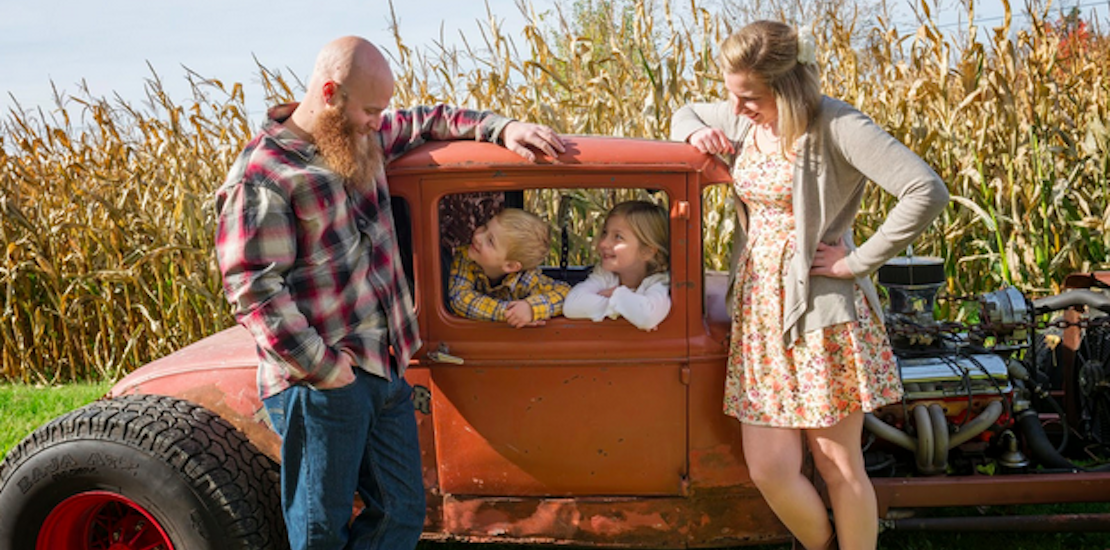 Mary Hitchings is a retro loving mother of two young children who enjoy's the freedom of driving the open road in search of adventure. Together with her family, they are working their way through the backroads and cities of America in their seafoam 1950's Bel Air. You can read more about their lifestyle and adventures on the blog Raising Dick and Jane.
We caught up with Mary to find out about her life, and here is what we found out, in her own words.
$PullQuote$Where you can find me on social media: Instagram - Twitter - Facebook - Pinterest
I live in…. Michigan.
My niche is… Retro Lifestyle/Travel/Parenting.
I write when….. It's quiet. Normally after my kids are asleep at night or first thing in the morning before anyone wakes up.
How has blogging changed my life: Wow, how hasn't it? Blogging has given me more confidence as a woman and as a mother. It has also opened my life up to so many new experiences and travels!
A brand I have loved working with: SeaLife Michigan has been a favorite of mine because I get to join them at visit the sea creatures all of the time.
When did I start blogging? I started blogging in 2012.
How do you see the future of blogging/social media? I hope it only grows.
Where I work: I blog at Raising Dick and Jane and I also am a marketing manager for a local event company.
I am connected…. In so many ways online. I also value offline connections to other moms and bloggers.
When I'm stressed, I….. Eat chocolate. Plain and simple.

My favorite gadget is…. My Conair Infinity Pro Curl Secret. Seriously, awesome.
My favorite travel destination is…. I love to road trip the US frequently, there are so many places here that I find absolutely amazing.
My favorite clothing brand is… I actually prefer to buy handmade clothing from small start up companies. They are usually well made and original.
I do all my shopping…. mostly online through deal sites. :)
My favorite TV shows: I don't watch tv, but when I do it is whatever comes in with the rabbit ears.
My favorite movie: Right now, Big Hero 6. I don't get to watch anything but kid movies anymore.
Coffee or tea: COFFEE, Coffee and more coffee (with a shot of expresso.)
I love…. My kids. They are the world to me.
I dream about…. Travel. I get antsy when I am home for too long. I want to hit the road.
Where you can find my writing: Raising Dick and Jane
What else I do: Does drinking wine count?
My latest She Speaks post: http://www.raisingdickandjane.com/2014/11/hot-cocoa-cupcakes-recipe.html