Spotlight on SheSpeaks Blogger - Jennifer Gaffney of Friendspired

By
SheSpeaksTeam
Nov 04, 2014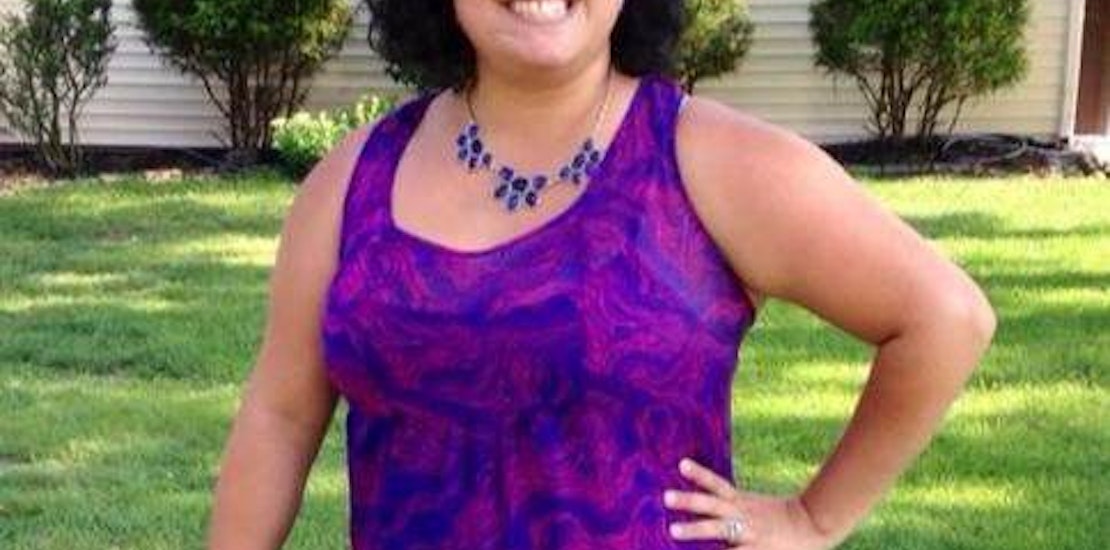 In 2009, while working in Financial Planning, Jennifer Gaffney needed an outlet for her creativity and a place where she could share her observations of the world around her. Thus, her first blog, Gaffney's Gabs, was born. In 2014, Gaffney's Gabs evolved to include additional contributors and Friendspired was launched.
Jenn writes about brands she loves and products she can stand behind. From baby products to the latest technology and everything in between, Jenn dispenses her views on things that make her life easier, help her relax, and multi-task more efficiently. She has worked with many national brands including Chevy, Macy's, Coca-Cola and Hershey's. She has completed a Lucille Roberts Blogger Makeover and shared why she prefers women gyms. She enjoyed great results while including her readers on her wellness journey. She has attended conferences such as SheStreams, Bloggy Bootcamp, and Blogger Bash.
$PullQuote$We caught up with her to find out more about her life and here is what we found out, in her own words.
Where you can find me on social media: Twitter - Instagram - Pinterest - Facebook
I live in…. Southern New Jersey
My niche is… Lifestyle – sharing my journey as a new mom, working full time, and the ups and downs in life, friendship, and motherhood.
I write when….. I have something to say, which is all the time. If you know me in real life, you know that I have opinions and suggestions for just about anything. So while I would love to say "I write when I'm inspired" – thankfully I'm often inspired.
How has blogging changed my life: It's connected me with other women and brands from all over this world. I've been able to forge real life friendships with some of the amazing people that I've met online.
A brand I have loved working with: I really enjoyed working with Chevy in the past, having such a close relationship with their team also influenced me to purchase a Chevy this past summer. I made the switch not only because the SUV suited my family needs, but because of the lasting relationships, and support I've received from the brand in the past.
When did I start blogging? I started blogging in 2009 and took off once I attended my first every blog conference, Bloggy Boot Camp.

How do you see the future of blogging/social media? Social media is literally the pulse of everything we do. It's a constant, and has come to be as natural to most as breathing. Everyone is sharing, researching, etc and the changes that have occurred since I first started in this space have changed so rapidly. I'm sure that we are just going to continue to evolve in such a rapid pace.
Where I work: My "day" job is Marketing, Social Media, and IT for a local salon, spa, and beauty school business. I love what I do, and being surrounded by so much creativity is inspirational every day.
I am connected…. ALL THE TIME!! Sometimes to my own detriment, you know those nights, when you lay in bed, and suddenly you "just looking for a few minutes" to Pinterest ends up being hours… yeah that happens a lot.
When I'm stressed, I….. Try to unplug. Love on my little love bug, spend time with my family, especially my daughter and niece – they make me laugh (probably as much as they make me want to pull my hair out). I do try to be mindful about when I'm getting to that point, and sometimes some good old meditation is in order. Although, I am missing my favorite stress-buster activity yoga lately. If only we had 10 more hours in the day.

My favorite gadget is…. Hmm, would it be weird to say that it's my sound machine alarm clock? Without it – I wouldn't be able to sleep. Nothing really fancy – but so practical.

My favorite travel destination is…. Hands Down – DISNEY WORLD!! Anyone who knows me, knows I'm obsessed. My husband and I were married there in 2007.
My favorite clothing brand is… Whatever is on sale? Lol. I can be found hitting up the clearance racks at Target or Kohls. I'm not too much into "brand" names – I'm more a creature of comfort girl.
I do all my shopping….Target? I mean, what other store can you go in for dishwasher detergent, and somehow walk out with all your groceries, some outfits your kiddo didn't really need, and of course a cute pair of ballet flats.

My favorite TV shows: Guilty pleasure that I'm afraid to admit – Pretty Little Liars. Yes my inner 13 year old self loves this show. I also have been getting into Murder in the First and Last Ship lately. But other must see shows that are in my DVR – Covert Affairs, Homeland, Sherlock, and Downton Abbey. I'm also a sucker for any episode of Seinfeld, Friends, How I Met Your Mother, Everybody Loves Raymond, or Reba. Lol.

My favorite movie: HARRY POTTER!! Of course anything Disney/Pixar as well. I'm actually quite fond of Wreck It Ralph!
Coffee or tea: BOTH!
I love…. Chips, and anything savory.
I dream about….Going to Disney, long walks on the beach, winning the lottery.
Where you can find my writing: You can find my updates on any of Rizzieri Salons, Spa, and Schools.