Spotlight on SheSpeaks Blogger - Erica Ligenza of Coming Up Roses

By
SheSpeaksTeam
Nov 10, 2015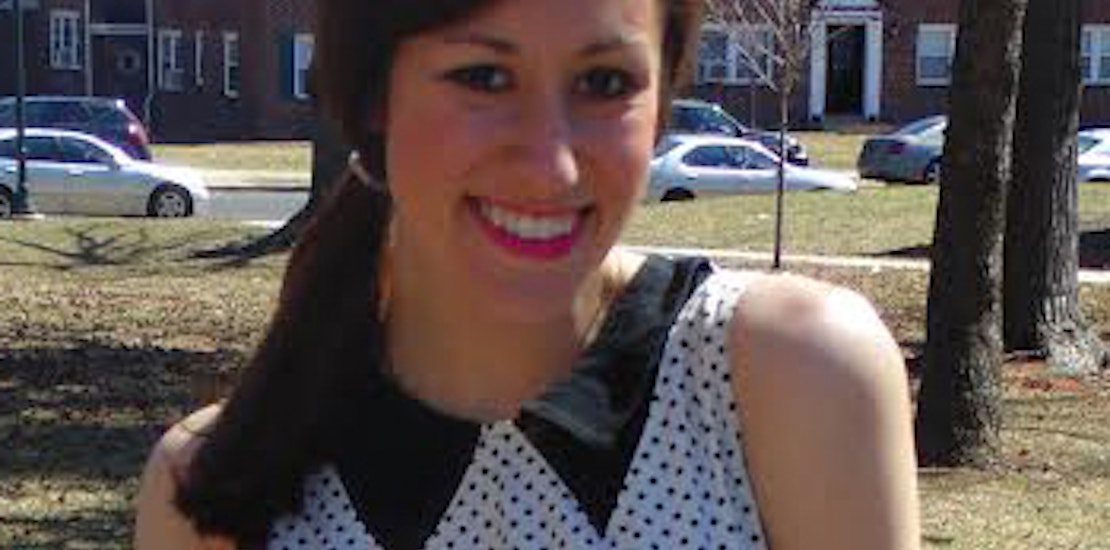 Erica Ligenza blogs at Coming Up Roses, a life-and-style blog full of inspirational, funny, and pretty things every MWF. She's a Philadelphia girl and a budding brand strategist at the UPenn Wharton School with a passion for making people happy. Erica loves long walks on the beach (no for real) at night, extreme bargain shopping, baking cookies, eating cookies, and binge-watching Breaking Bad and Scandal. On Coming Up Roses, fashion blogging means bloopers, laughs are common, and vlogs will be thrown in there every once in awhile (stay tuned...) so you end up feeling like you're practically family.
She's also an active member of our community, having recently worked on our Gillette campaign and we were happy to get to know her better in this week's Blogger Spotlight.
Where you can find me: Facebook - Instagram - Twitter - YouTube - Pinterest - Bloglovin
I live in….Philadelphia, PA
My niche is…Life-and-style? I blog inspirational, funny, and pretty things!
I write when…..I've got my cuppa joe or tea, I'm in my jammies, and I'm feelin' inspired and motivated! Or when I've been just crazy busy, it's 20 minutes before I need something to go live...but hey, that's life and what's life without a little excitement, right?
How has blogging changed my life: Wow, it's done a 180 for me! It's made me (or, I should say, it's making me!) resilient, thick-skinned, bold, and persistent beyond belief. I've always been Type A and ambitious, but my drive just doesn't stop when it comes to blogging and building my brand! It's brought me some of the most amazing friendships that I couldn't be more grateful for - people that are now closer to me than some "real-life" galpals! It's given me confidence in myself, while also questioning every bit of self-esteem I've had at times. It's humbling and challenging, and it's just reinforced my desire to help people and inspire people and give people a reason to smile every MWF!
A brand I have loved working with: Mint Julep Boutique. These girls just go above and beyond every time they work with me. When I got a hand-written calligraphy card from them with our last collaboration, I just about flipped. There's something to be said about taking that extra step and making it a truly enjoyable working relationship!
When did I start blogging: September 2013.
How I see the future of blogging/social media: I think the ever-changing and ridiculously dynamic tech scene will always present new opportunities and challenges for bloggers, since there's always another way to get even more up close and personal with your readers and followers. At the end of the day though, I think it'll always come down to creating that invaluable bond with people and striking the right balance between being a tad bit aspirational and a whole lotta real.
Where I work: I'm a college student at the University of Pennsylvania's Wharton School of Business, and I'm currently freelance consulting for small businesses and brands as I head into my senior year!
I am connected….***I don't get this question?? Haha, I'm sorry!
When I'm stressed, I…..Call my mom and my fiance to vent, then close my eyes and meditate on some of my favorite Bible verses!
My favorite gadget is….My iPad. It's SO much better than lugging around my PC laptop to work! I think I saved my shoulder a few years because of it. (;
My favorite travel destination is….Domestically, California and internationally, Spain. Grant it, those are two of the only places I've ever been fortunate enough to travel to thus far, but I just fell in love with each!
My favorite clothing brand is…A toss-up between Boohoo for bargains and Alice & Olivia for splurges!
I do all my shopping….At Target, CVS, and Burlington/Marshall's/Ross/HomeGoods for off-price steals!
My favorite TV shows: Scandal, Homeland, Breaking Bad, Better Call Saul, Say Yes to the Dress, Glee (RIP), and currently, Marvel's Daredevil on Netflix!
My favorite movie: I have so many! Finding Nemo is forever classic, as is Legally Blonde and 13 going on 30. But I also love thrillers!
Coffee or tea: Both.
I love….My guy, my kitten, strong coffee, loud laughter, a bold lip, great accessories, carbs, all things lace and chiffon, little moments and big memories.
I dream about….Owning my own full-service branding and media agency! (Have your own blossoming blog or small business? Help my dream come true and let me help you!)
What else I do: Sing in John Legend's alma mater acappella group, run conferences with Wharton Women, play piano, pretend I know how to cook, and make videos.
Causes I've worked with and made a difference via blogging about: I'd be honored to feature each and every one of you in Operation Beautiful - a series devoted to showcasing your everyday beauties, both inside and out! Answer 4 quick questions and give yourself some much-deserved self-love, than nominate your beautiful mom, sister, best friend, the works!