Spotlight on SheSpeaks Blogger - Daisy Teh of TheItMom

By
SheSpeaksTeam
May 22, 2014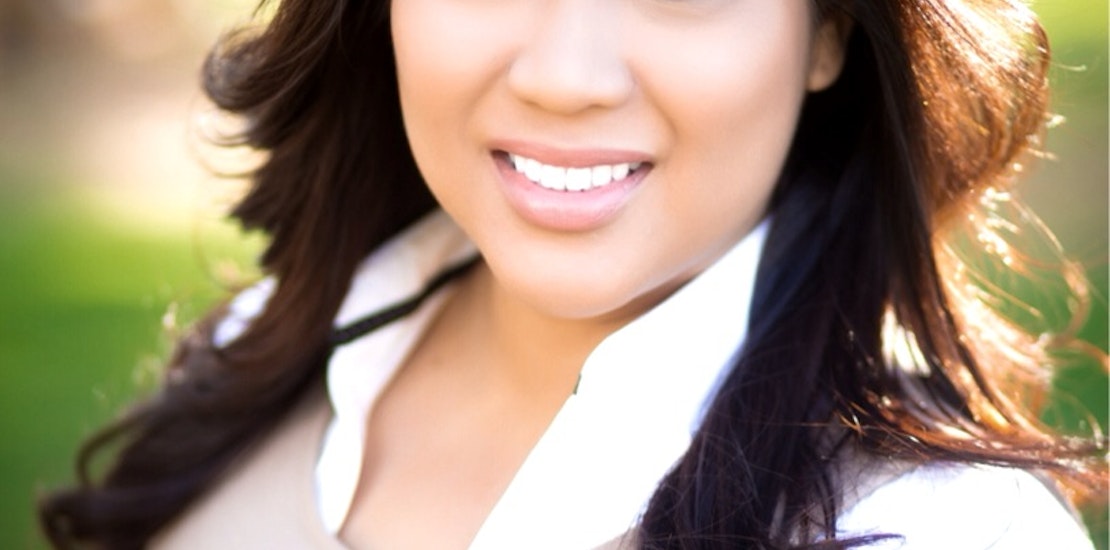 Daisy Teh is a good example of a a teen mom who was determined to be successful and break through the status quo. With a passion for creative writing and for helping people, she started her blog. TheItMom.com was created for the love of lifestyle --- the latest in fashion and beauty trends, traveling jet setter style, delicious (and easy) food and drink recipes, and family friendly fun. She created a blog that helps other Moms become inspired, take action and live the good life without breaking the bank. Now a mom of four (her children are ages 4, 5, 12, and 14) and happily married to the man of her dreams, she finally feels like she is exactly where she is supposed to be in life. She has been featured in All You Magazine, published by Time Inc.'s MainStreet.com, and on several local Las Vegas television networks. An avid member of She Speaks, Daisy most recently contributed to our Olay campaign. We caught up with her to find out more about her life and here is what we found out, in her own words.
$PullQuote$
I live in…. Henderson, NV (suburbs of Las Vegas).
I started blogging in: 2011 –-- The year I turned 30 years old.
My niche is… Lifestyle (Fashion + Beauty, Travel, Food, and Family Fun).
I write when… All is quiet so my creative juices can flow --- usually early in the morning when my mind is clear and late in the evenings after I've reflected on the experiences of my day.
How has blogging changed my life: It's been life changing for me. I've been able to experience once-in-a-lifetime opportunities! I've tried new things that have opened my eyes and changed my way of thinking, made a great amount of income doing it, and have been able to travel and see new places. It's boosted my confidence and positioned me to higher levels in my personal and professional life that I could never get from just any 'job'.
A brand I have loved working with: Nike! If there's a company that other brands should compare themselves to when it comes to working with bloggers, it's Nike. They had every little detail all figured out. My hope is to work with them long-term in the future.
How I see the future of blogging/social media: Brands will look more and more towards working with professional bloggers that write "lifestyle" content where the products flow naturally and the images are high quality. I also think vloggers (video bloggers) will be more in demand. Social media will probably still dominate the way they are now.
Where I work: My very own designated home office and sometimes on the couch or bed.
I am connected… Spiritually first. Family second. iPhone 5S and laptop last. Working on trying not to have my iPhone glued to my hand.
When I'm stressed, I… Stop everything I'm doing, pull out my journal and just write. Writing is my stress reliever. If I don't have access to a journal, I call my husband. He's the best at helping me push aside emotions and think more logically.
My favorite gadget is… My Canon Rebel T3 DSLR. I love the memories it can record and how it helps to bring out the creativity in me.
My favorite travel destination is… Hawaii and any city with tropical beaches. I love beaches!
My favorite clothing brand is… My closet primarily has Express brands because I get a little crazy when they have their semi-annual clearance sales! But I love all brands that make me look good and give me a sense of style and look trendy and fashionable.
I do all my shopping… At the mall, Amazon, and online. I love bargain hunting so you'll see me do all my research first online and then purchase whichever way has the best cost savings.
My favorite TV shows: Orange Is The New Black, Chuck, and old TV shows like Friends, Sex and the City, and I Love Lucy.
My favorite movie: The Notebook. And pretty much every Nicholas Sparks novel turned into a movie.
Coffee or tea: BOTH! I have this concoction of lemon, honey and green tea I drink in the morning. And I drink a cup of coffee in the afternoons for a boost of energy.
I love… Serving others and God. I love my family and friends. And I love blogging.
I dream about… Becoming a millionaire and owning a mansion. Why have small dreams when you can dream big?
Where you can find my writing: AllYou Magazine, Mainstreet.com and LinkedIn (coming soon).
What else I do: Creative Writer, Brand Personality, Editor, Corporate Recruiter/HR, and Singer (for church).
Causes I've worked with and made a difference via blogging:
My favorite cause is Dress For Success (
http://www.DressForSuccess.org
) – they help disadvantaged women obtain employment and get suited to prepare for job interviews. I was once in this situation and think it's amazing that charities like Dress For Success exist! I want to live a life of use to others and am using my Corporate Recruiting and Blogging backgrounds to help them.
My latest She Speaks post: