Spotlight on SheSpeaks Blogger - Cristie Ritz King of Reinvention Girl

By
SheSpeaksTeam
Jul 29, 2014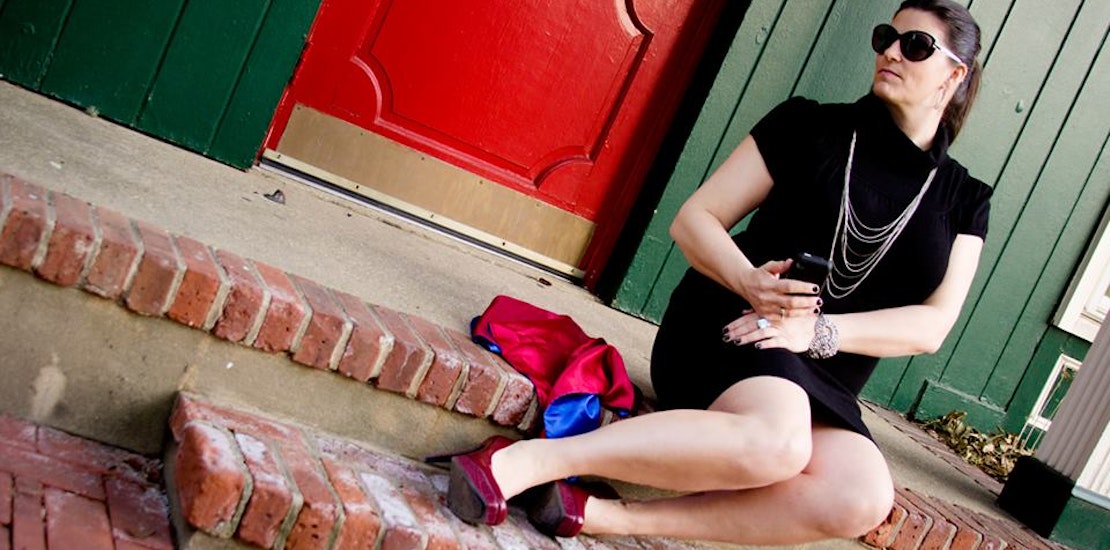 Cristie Ritz King is a writer, social media consultant, grad student, and youth minister, who by day juggles life, reinventing both herself and others, while studying for a another degree and running a house full of kids like it is her job. At night, she just hopes to catch a shower and an hour of television that makes her laugh. Cristie blogs about making life grand at ReinventionGirl.com.
$PullQuote$
We caught up with her to find out more about her life and here is what we found out, in her own words.
I live in….
Red Bank, NJ.
My niche is…
Lifestyle with an it's never too late twist!
I write when…
There is something to say.
How has blogging changed my life? Completely! I am working with people and at events that are truly amazing. I get to write for a living and most importantly, my blogging life has given me the courage to try things I never would have before. I have chased down dreams I would have never thought possible years ago.
A brand I have loved working with? I don't know that I have a favorite. I love any brand that makes life for busy moms easier. I also love working with smaller companies who are so enthusiastic about what they do and larger ones who truly get the value of social media. Of course, I can't forget brands whose sole mission is to make the world a better place. Those are the most rewarding to be involved with.
When did you start blogging? 2009 when I moved from Washington, D.C. to New Jersey.
How do I see the future of blogging/social media? I think more and more people get their information from these sources. Therefore it is incumbent upon us as bloggers to take that responsibility seriously. We are influential so we must ensure we do the work to guarantee we speak the truth.
Where I work: Where don't I work? I spend some time working in a church. Other times I'm in a home office. I've even been known to write on the beach! My work is encompassing but I love every bit of it so it never feels like work. Perhaps that is why I work everywhere! My brand is Reinvention Girl and Jersey Moms Media. My mission in all of it is to empower women to change the world.
When I'm stressed, I…
Run or read or drink a glass of wine. Sometimes, all three!
My favorite gadget is…. For sure my iPhone. I am not sure how I ever lived without it.
My favorite travel destination is….
So far Spain but I haven't been to Italy or Australia yet!
My favorite clothing brand is…
Oh my gosh, this is like asking where I work! I love clothes so to pick a favorite is nearly impossible. I love Calvin Klein, and Michael Kors because I am an hourglass shape to the max and these labels always make me feel good about that. That said, there is a fair amount of old navy and Target in my closet as well. I've never met a sale I didn't like.
I do all my shopping…
In real stores after browsing online. This body has never been predictable so blindly ordering a size online does not work for me.
My favorite TV shows:
Of all time? Friday Night Lights and Gilmore Girls. Now? Parenthood, The Mindy Project, New Girl, Hart of Dixie, Orange is the New Black, to name a few.
My favorite movie: I'm a sucker for Love Actually every Christmas Eve.
Coffee or tea: Coffee. Decaf. They are not equals.
I love….My kids, my dog, my husband, eating, television, music, the beach and a good vodka tonic. Not always in that order.
I dream about….
Traveling the world.
Where you can find my writing:
There was a time you could find me all over the internet. Now that I spend a good deal of time writing for school, most of my work resides on ReinventionGirl.com and on lunchbox notes in Red Bank.
What else I do: I'm a Catholic Youth Minister. I'm a (slow) runner. I'm a graduate student and a social media content creator. I'm planning a Reinvention weekend, wherein I'll be a speaker and MC for women ready to chase their dreams.