Spotlight on SheSpeaks Blogger - Cris Zaragoza of My Fashion Juice

By
SheSpeaksTeam
Mar 10, 2015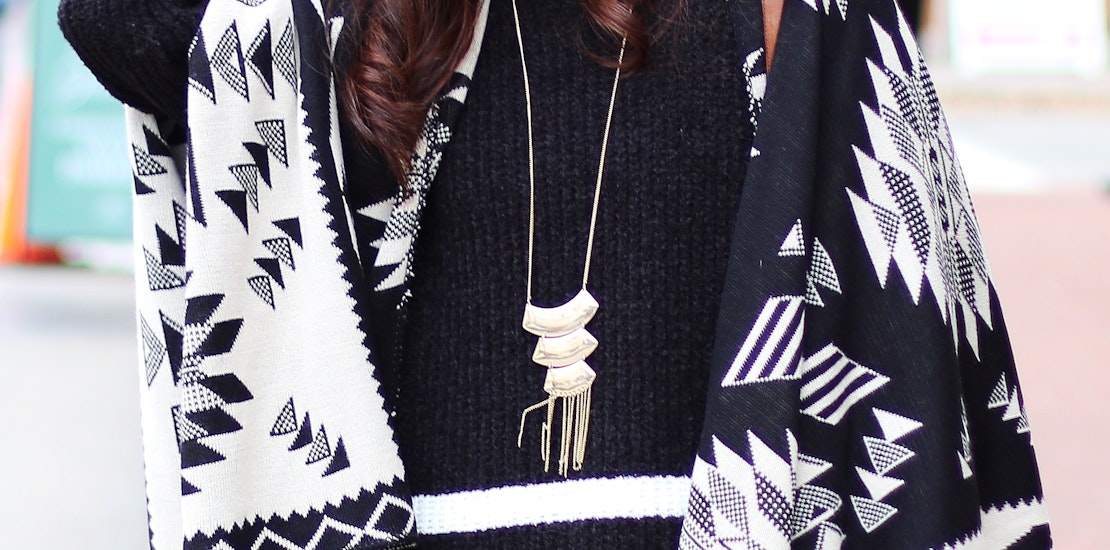 Cris Zaragoza is the founder of My Fashion Juice. She travels a lot with her husband and four-legged baby beagle. While fashion is her passion, she used to be a web developer and freelance writer. Having a life & style blog allowed her to enjoy both. While she studied Computer Science and worked in I.T. for years, her love of fashion and writing led her to begin a new journey and launch My Fashion Juice in 2008. Being able to talk about fashion and other things she loves while working on all of the technical details behind a blog, creating and designing her own website only seemed natural.
We caught up with Cris to find out about her life, and here is what we found out, in her own words.
$PullQuote$Where you can find me on social media: Twitter - Facebook - Pinterest - Instagram
I started blogging in....2008.
I live in… Dallas-Fort Worth, Texas
My niche is… People who love fashion, food, gadgets and travel.
I write when… I'm inspired – be it early in the morning or right before I go to sleep. You never know when you get a great idea!
How has blogging changed my life: So many ways. It has created new doors for me where I met wonderful people – both PR and fellow bloggers, as well as a couple of celebrities and designers whom I never thought of meeting. Blogging has also helped me be more confident with myself and has also taught me many lessons in life.
A brand I have loved working with: There were so many great brands I loved working with like Nespresso, DSW, Piperlime, Nexxus, Westin and so many others.
How I see the future of blogging/social media: I'm seeing a growing trend of blogging through short videos on mobile apps such as Instagram and Vine.
Where I work: My office desk somewhere in the living room or in the bedroom. I have an obsession with rearranging furniture and always re-styling our home.
I am connected… Online – every single time. But when I'm super busy and have deadlines, I make sure to stay focused and turn off notifications/sounds and close my personal social media accounts.

When I'm stressed, I… Clean and organize things. I feel like I can't focus on what's stressing me when the house is dirty and things are cluttered around me. Yeah I have my issues. Haha! But if there's nothing to clean or organize, I just distract myself with shopping – which can't be good for my pockets either. Haha!
My favorite gadget is… My phone. It's always with me wherever. It's the first thing I reach to when I wake up and it's the last thing I put down before going to bed.
My favorite travel destination is… There are so many. I'd have to say Rome, Shanghai and New Orleans are my fave places I've been too. But I wish to visit Dubai, Paris and Greece in the future.
My favorite clothing brand is… Difficult to choose. I'm not picky with brands for as long as the clothes are well made, I love the style and they fit well – they're all good!
I do all my shopping… Mostly online. Since I blog about fashion, over half of my closet comes from blogging. I just go online to shop when I really want something. Occasionally I would shop in stores if I have to find something I couldn't find online.
My favorite TV shows: Too many! I have some old ones and new ones that I really like. I love Friends, Breaking Bad, Dexter, Six Feet Under, Orange is the New Black, Hart of Dixie, The Originals, Supernatural and many others! Told you they were a lot!
My favorite movie: Again, too many but Serendipity, Clueless, Harry Potter and The Hobbit are some of them.
Coffee or tea: COFFEEEEEEEEE!!!
I love…. My family and my 4-legged baby, Louis!
I dream about… A more successful blogging career!
Where you can find my writing: I used to write at the Examiner and Chictopia, but I also write at STYLEanthropy (my latest blog) and On The Road With Z.
What else I do: Freelance web development and design when I have time, and I also sell on Poshmark!
My latest SheSpeaks post: Kissed by Covergirl campaign
Causes I've worked with and made a difference via blogging about: I love that blogging has helped me reach out to more people for different causes. I remember when the Philippines, my home country, was hit by a terrible typhoon, I shared ways on how people can donate and help. Blogging has become a great tool for reaching out and helping other people, especially at a time of need.