Spotlight on SheSpeaks Blogger - Cathy Chester of An Empowered Spirit

By
SheSpeaksTeam
Apr 07, 2015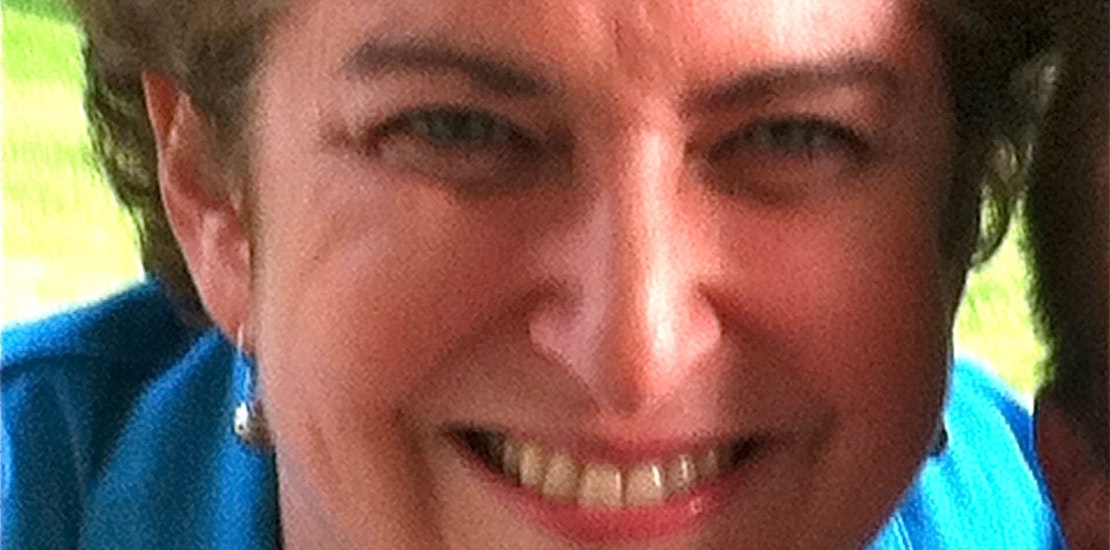 Cathy Chester was diagnosed with Multiple Sclerosis in 1987, but has lived with MS symptoms since 1981. Now in her fifties, her philosophy is that life is precious and should be lived to the fullest each and every day. She views her MS as merely a small part of who she is. Some days are better than others, but each day is a gift and one she cherishes dearly.
$PullQuote$
She is the author of the award-winning blog An Empowered Spirit that won third prize in 2014 in Healthline's Best Health Blog Contest. Her blog, for people age 50+ who want to live a vibrant and healthy life, is about using our abilities despite disability. She also focuses on issues concerning midlife, animal rights, social good causes, books and movies and living a joyful life. She writes for several websites that focus on healthy ways to live with Multiple Sclerosis and in 2014 was featured in a story in NARCOMS Now. She is also a regular contributor to The Huffington Post where she's written about living with MS and disability for their Impact section. Her work has also appeared in several online magazines including Midlife Boulevard, BetterAfter50, Erma Bombeck Writers' Circle and Women at Woodstock.
Cathy lives in suburban New Jersey with her loving husband, son and their 3 adorable cats. Since the weather affects her MS, she hopes her family will move south someday to avoid the cold winter weather. For now, she enjoys the cultural life New York City has to offer, and the natural wonders of New Jersey's (easy) hiking trails and the beauty of its coastal shoreline.
We recently caught up with her to find out more about her life, and here is what we found out, in her own words.
Where you can find me: Facebook - Twitter - Pinterest - Instagram - LinkedIn
I live in….Northern New Jersey.
When did I start blogging: March 2012.
My niche is: Ability despite disability, living with Multiple Sclerosis, midlife, animal rights, social good causes, classic film and book reviews.
I write when…..Let me think when I don't write! Hmm…
How has blogging changed my life: Blogging has allowed me to illustrate, to a much wider audience, what it's like to live with a disability. It's also introduced me to a community of savvy, intelligent and like-minded midlife bloggers who are also my friends. Finally, it's opened up more opportunities to be published (someday a book as well) and now I can see endless possibilities of writing to educate, enlighten and enhance the lives of people with disabilities.
Blogging also allowed me to meet and speak with people I've long admired. Alan and Arlene Alda, David McCullough, Steve Wozniak, Ruth Reichl and Goldie Hawn to name a few. That's pretty awesome, don't you think?
A brand I have loved working with: Readers.com
How I see the future of blogging/social media? Blogging will be around for a long time. The cynicism that's erupted toward broadcast and cable news have made, in my opinion, blogging and bloggers more important than ever. It's like turning to a trusted friend for information on a myriad of topics of interest. I find out a lot of topical information from the blogs that I read.
As far as social media, it'd be foolish for me to hazard a guess. When I first started blogging Facebook was King. Then Twitter caught up, and now Instagram and Pinterest are in the running for top banana. I think video in blogging will gain more and more importance as well. Who knows what tomorrow will bring? As someone in her fifties, learning about these news platforms keeps my brain active and elastic, so bring 'em on!
Where I work: In my home office, my bedroom or our Great room. Wherever I'm comfortable and the ideas are flowing.
I am connected...To the road where my work meets my passions, and it's a place I never dreamed of being 5, 10 or 20 years ago. I'm connected to the new and improved "me" at midlife, and my happiness could never be possible without the love and support of my wonderful husband and son. The introverted little girl is slowly breaking her shell open!
When I'm stressed, I ...(Ugggh) eat and watch old movies or sitcoms on Netflix or youtube. I should take a walk instead!
My favorite gadget is... My Keurig coffee-maker. Fast, no clean-up necessary and always delicious. Ahh.
My favorite travel destinations are: Provence, Florence, Paris, New England, San Diego and Florida. But I'd love to do a cruise to Alaska, travel some more around Europe and discover our national parks.
My favorite clothing brand is... Chico's!
I do all my shopping…Online.
My favorite TV shows: M*A*S*H, The Mary Tyler Moore Show, The Golden Girls, Monk and any PBS American Experience.
My favorite movie: His Girl Friday (1940, Cary Grant and Rosalind Russell) I know all the dialogue by heart.
Coffee or tea: Coffee.
I love my... Husband and son, my cats and the sound of the ocean. All of nature. And a piece or two of Teuscher's chocolate truffles.
I dream about... Moving to a warmer climate with palm trees and flowers that bloom all year long. And of course I dream about being able-bodied after a cure is found for MS. I'd play tennis with my husband all day long. Or one set….
Where you can find my writing: An Empowered Spirit, The Huffington Post, MultipleSclerosis.net, Boomeon.com, Midlife Boulevard, BetterAfter50, Erma Bombeck Writers' Workshop, Women at Woodstock, BlogHer, The Mighty.
What else I do: My job is writing for several websites and I also moderate an online group for people diagnosed with Multiple Sclerosis. Along with my blog, they are part-time jobs that are really full-time ones.
Causes I've worked with and made a difference via blogging about? I write to spread awareness about Multiple Sclerosis and I will continue to do that until they find a cure. I dedicate my professional life to paying it forward to others for the kindnesses I was shown when I was first diagnosed. To that end I've had my work published in various publications (aside from my blog), and every time I open my heart I am surprised and more than pleased to see the interest people express about learning more about MS. That is the beauty of blogging. And it is most gratifying.