Spotlight on SheSpeaks Blogger: Candy Washington of Actress with Style

By
SheSpeaksTeam
Sep 13, 2016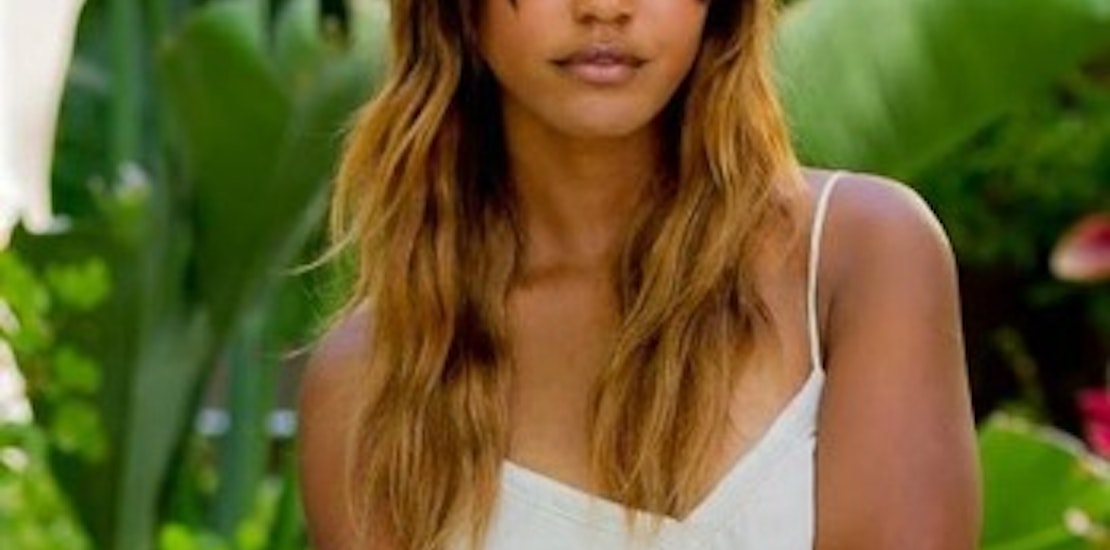 Actor, blogger, and social media influencer, Candy Washington, launched Actress with Style in 2007, and it quickly became a digital destination for engaging and shareable content featuring the latest in fashion, beauty, lifestyle, fitness, entertainment, and pop culture. Actress with Style is geared toward the active millennial leading an aspirational lifestyle, and has a combined reach of over 129,000 followers. She has performed on-camera in fashion segments with top industry influencers including NBC's Today Show's style and beauty expert Bobbie Thomas, NBC's Fashion Star winner Kara Laricks, Teen Vogue's Eva Chen and Elaine Welteroth, NBC's Dancing with the Star's stylist Dean Banowetz, ABC's fashion and style expert Lilliana Vazquez, and Bravo's The Real Housewives of New York's Jill Zarin, and has appeared on ABC 7 as a film and entertainment expert.
Candy recently participated in our #CoolerInCotton Campaign. We wanted to get to know her better, so here is what we found out, in her own words.
I live in... West Hollywood, CA.
Where you can find me on social media... Twitter - Instagram - Facebook - Google Plus - Pinterest - LinkedIn - YouTube - IMDB
My niche is… Fashion and Pop Culture.
I write when... I feel inspired and need a creative outlet.
How has blogging changed my life... Blogging has changed my life because it has given my voice meaning and a platform to connect and help other people. It has allowed me to create a community of likeminded people that seek to inspire and uplift each other.
A brand I have loved working with is… Conde Nast.
I started blogging in… 2007.
The blogging landscape has changed… In a really great way! There's more ways than ever to monetize your passion and create a personal brand through blogging. Becoming a blogger and social media influencer has become a legitimate job. But what that being said, the blog landscape is now super saturated, so it's more important now, than ever, to truly be unique and authentic to who you are. It's the only way to truly stand out.
How I see the future of blogging/social media... I see the future of blogging and social media as being very bright. Other outlets, brands, businesses, and platforms, are turning to bloggers and influencers for partnerships and to help promote their products and services, so the world of blogging and social media is constantly expanding. Video content will be extremely important going forward. Live-streaming and mobile devices will play a major role.
Where I work... In my office in my apartment, at Starbucks, at Coffee Bean and Tea Leaf, at Urth Caffe. Pretty much anywhere with a hot latte, cold brew, and WiFi.
I am connected… To my higher purpose.
When I'm stressed, I... Go for a run or call my sister.
My favorite gadget is… My iPhone! It's basically my third arm.
My favorite travel destination is… London! I just got back from Spain and Portugal, but I could see myself living in London.
My favorite clothing brand is… Marc Jacobs.
I do all my shopping… When I'm in a good mood and on a full stomach. If I'm grumpy or hungry, I tend to buy things I don't need in an effort to feel better, retail therapy at it's best!
My favorite TV shows... Hi, my name is Candy, and I'm a Bravoholic. All of the 'The Real Housewives.' Elementary. Sherlock. Murder, She Wrote. WAGS. How to Get Away with Murder. Scandal. Empire. All of the Law & Order's and CSI's. Orange is the New Black. House of Cards. And the list goes on...
My favorite movie... Elegy.
Coffee or tea... Coffee and tea.
I love… Cooking a healthy yet yummy dinner and allowing myself to relax and unwind from the day.
I dream about… Winning an Oscar.
Where you can find my writing... One my blog! Actress with Style and I've also been published in Independent Fashion Bloggers, MediaPost MarketingDaily, The FashionSpot, Fashion Edits, Ms in the Biz, The Skirt Collective, and more.
What else I do... I'm also an actress. I love storytelling, whether it's through the written word of through film, television, and theater.
I've worked with and made a difference via blogging about... I've worked with a ton of brands, but I think I've made the biggest difference by sharing my own story. That a girl who grew up in Upstate New York, with no connections in the fashion, beauty, or entertainment industry, was able to create a profitable personal brand and blog for her self through hard work, persistency, and a will to never give up. I have people that email me that my story has inspired them to start a business or blog or to keep going when things don't look great. More than any brand campaign, the people that I can inspire is what makes me most fulfilled and successful as a person.