Scout Willis Topless in NYC to Protest Instagram's Ban on Nudity

By
SheSpeaksTeam
Jun 07, 2014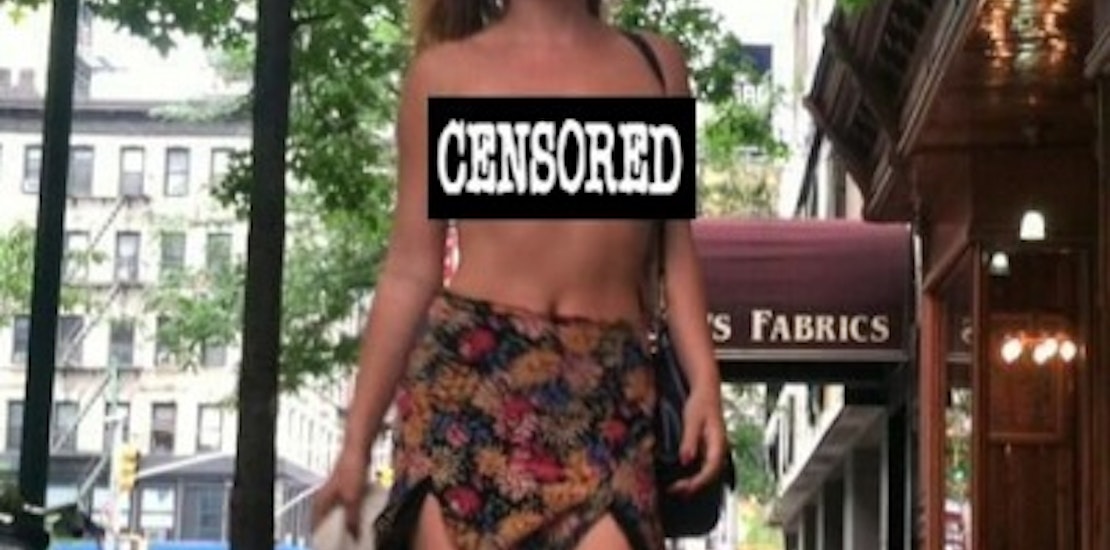 Though some Instagram users may not be pleased with the strict nudity ban on the site, Bruce Willis and Demi Moore's daughter Scout Willis is not taking the news sitting down. The actress recently tweeted some photos of herself wearing very little while walking around the very public streets of New York City all in an attempt to protest the Instagram ban.
E! News reports about the topless photos and how Willis feels it is unfair to censor nude pics on the photo sharing site. She tweets this caption under a topless photo, "Legal in NYC but not on @instagram." She also went on to explain, "My comfort with my body should not be dictated by how others perceive me. However, I don't wish to force this view on anyone. If you don't like what you see, simply unfollow me."
Instagram has since responded to Willis' protest by explaining to E! news, "We try hard to find a good balance between allowing people to express themselves creatively and keeping Instagram a fun and safe place. Our guidelines put limitations on nudity and mature content. Once content is reported to us, we review it and remove if it violates our policies."
What do you think of Scout Willis' protest against Instagram's nudity ban?
Do you agree with Scout Willis that it's unfair of Instagram to ban nudity from the site?