Tips to Help Reduce Your Carbon Footprint

By
SheSpeaksTeam
Apr 10, 2012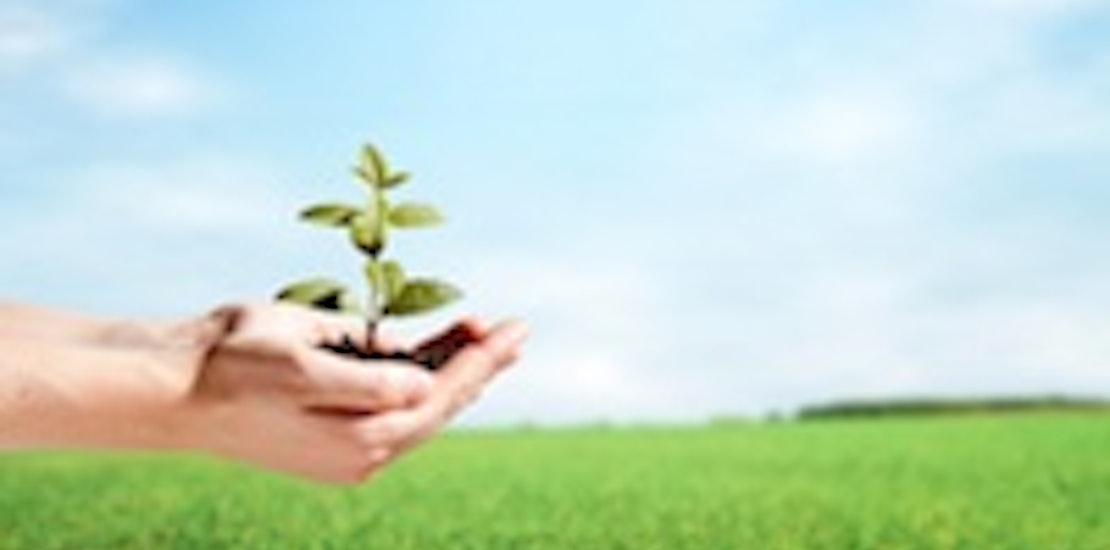 April 22nd is Earth Day! The day marks the anniversary of what many consider to be the birth of the modern day environmental movement in 1970. Earth Day was founded by Gaylord Nelson, who came up with the idea after he witnessed the ravages of the 1969 oil spill in Santa Barbara, California. Check out earthday.org for more information on the history of Earth Day as well as information on how to become involved with Earth Day events in your area.
To help prepare for Earth Day, we're sharing some great environmentally friendly tips that will help you save the environment, and money, in the process.
To be entered to win one of our giveaway prizes this week, simply post a comment below sharing your tips on how to cut down on your carbon footprint! Have you influenced your friends and family to make environmentally responsible choices? We'd love to hear about that too!
Using the Thermostat Less Saves Energy: Resist the temptation to turn up the thermostat when the weather is chilly. Instead, put on a sweater or wrap yourself in a blanket and keep the thermostat at the energy-efficient temperature of 68 degrees F. Likewise, use a fan instead of air conditioning when the weather is hot. A fan uses less energy, produces no fluorocarbons, and even requires less energy to manufacture.
Change Your Light Bulbs to Save Money and Light Your Home:
Switching out your old light bulbs and replacing them with eco-friendly ones can save you a ton of money. LED bulbs shine for about 60,000 hours and Compact Fluorescent bulbs for about 10,000 hours. Compare that to your traditional incandescent bulb, which only lasts 1,500 hours.
Unplug Your Electronics at Night: Though you may not realize it, electronics like TVs, DVD players, and computers use energy even when turned off. Unplug them when you sleep to reduce your energy use and your monthly bill. Another tip: your phone only takes about two hours to completely recharge, so don't leave it plugged in and charging overnight.
Save as Much Water as You Can:
The number one source of wasted water is keeping the faucet running while you're brushing your teeth. Did you know that the average bathroom faucet runs at 2 gallons of water per minute? Turn off the water when brushing to save in the easiest way possible. Another tip: if you're waiting for the water to heat up when running a bath or shower, put a bucket underneath to catch the water and use it to water plants around the house or for cleaning.
Wash Your Clothes in Cold Water:
Did you know that when doing laundry, heating water could account for up to 80% of the energy used per wash load in the U.S.? You can
Take A Load Off
the energy grid, your wallet, and the environment by making the simple change of washing your clothes in cold water. You can make the promise to switch to washing in cold water on P&G's
Future Friendly Facebook page
and you'll be entered to win a High Efficiency Washer and Dryer and a one-year supply of Tide Coldwater! Enter once per day to increase your chances of winning. A new winner will be picked each week through May 13th. It's all part of P&G's effort to convert 70% of all wash loads worldwide to cold by 2020.
Learn more about saving energy and helping the environment at our Tide Coldwater #takealoadoff Twitter Party taking place on April 12th at 9PM ET. If you haven't already,
RSVP
to be eligible to win the door prize.
Now we'd like to hear from you! What are your eco-friendly tips and tricks? Do you plan on doing something special to celebrate Earth Day this year? To be entered to win one of our giveaway prizes this week, simply POST A COMMENT BELOW sharing your tips on how to cut down on your carbon footprint! Comments must be submitted by 6pm EST on April 16th, 2012. Good luck!
| | | |
| --- | --- | --- |
| BlueApple Starter Kit - 2 Apples w/ 12 Month Refill Kit | Insulated Reusable Novelty Coffee Cup | Ethel Gloves: Gloves for Women (Traditional Glove: Rendevous) |
The contest starts April 10th, 2012 and ends April 16th, 2012 at 6pm EST. Must be a US resident. No purchase necessary.
GOOD LUCK!