SNL's Latest Controversial Skit About Heroin Has Some Saying They Went Too Far

By
SheSpeaksTeam
Apr 19, 2016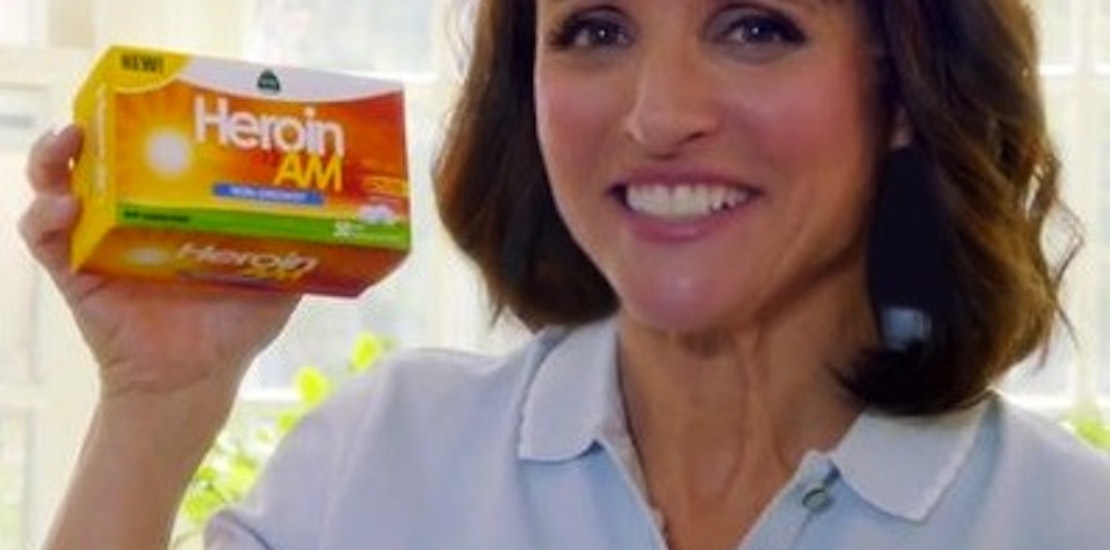 It's not unusual for SNL skits to deal with some of our most hot button issues, but when they recently came out with a parodied commercial about heroin use, critics everywhere voiced their opinion that the show had gone too far. The fake ad for a product called Heroin A.M. jokes that everyday people like moms, soccer coaches, and working women on the go no longer have to deal with being unproductive while taking heroin.
The Washington Post reports about the controversial SNL skit and subsequent response on social media. The fake ad displays a graph that shows the very real rise in heroin use we have seen over the last several years along with a line showing how productivity among heroin users remains stagnant. Julia Louis-Dreyfus, who was the host, stars in the parody ad as a mom and school bus driver who says she uses "Heroin A.M." to stay active.
One of the show's actors, Kate McKinnon, plays a mom getting her kids ready for school and explains, "...'Heroin A.M.' combines heroin with five milligrams of caffeine and a small pile of cocaine." Though SNL's commentary showing white middle class adults as heroin users goes along with current trends in the heroin use epidemic, it may have hit a little too close to home for viewers.
Users on Twitter commented both for and against the skit with some feeling that the comedy sketch show had gone too far. One Twitter user wrote, "It's ironic how SNL does a skit on what is killing so many — heroin. A substance that took so many [of] SNL's comedians." The truth in this is that both Chris Farley and John Belushi overdosed on a combination of heroin and cocaine which are the same ingredients touted in the fake "Heroin A.M."
But still others felt the skit was a success in that it got people talking about the seriousness of drug addiction. A Washington Post commenter wrote, "Humor gets people talking about matters they'd ignore or not discuss otherwise. While some may be upset that they poked fun at this sensitive topic, I'd be shocked if at some point they didn't laugh at jokes about sensitive topics which didn't impact them."
What do you think about this SNL skit about heroin use?
Do you think the skit goes too far or is it a good way to start a dialogue about the topic?