Roseanne Barr Brings The Laughs In Her New Reality Series "Roseanne's Nuts"

By
drodriguez
Jul 13, 2011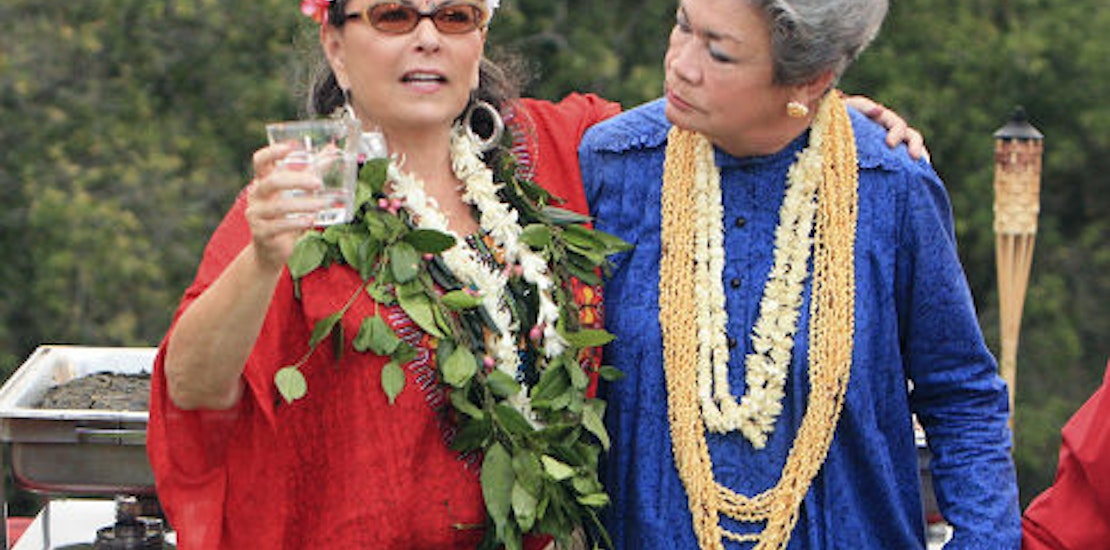 It's been quite a while since the queen of blue-collar comedy graced our TV screens, but Roseanne Barr makes her triumphant return tonight on Lifetime's new reality series, "Roseanne's Nuts".
The show, which according to Barr is based on reality but will definitely bring the funny, takes place on the comedian's macadamia nut plantation in Hawaii where she lives with her partner Johnny Argent.
Los Angeles Times' Mary McNamara recently gave the new show a glowing review describing it as having "no sound-track manipulated showdowns, no manufactured feuds," like many reality shows we've become so used to seeing today.
But fans need not worry, with Barr around there is never a shortage of drama. Tonight's episode will see the actress/comedian chasing down feral pigs with a rifle in an attempt to rid her farm of the pests.
McNamara adds, "The result is an occasionally weird, occasionally hilarious show that is simultaneously a window into the life of an eccentric performer and a wickedly fun send-up of the genre, dating all the way to Paris Hilton and 'The Simple Life'."
"Roseanne's Nuts" premieres tonight at 9pm ET on Lifetime.
Will you be tuning in to the premiere of Roseanne Barr's new reality show tonight?
Share your thoughts on our Reality TV discussion forum.