Review and Win One of 8 Must-Have Cookbooks

By
SheSpeaksTeam
Sep 15, 2011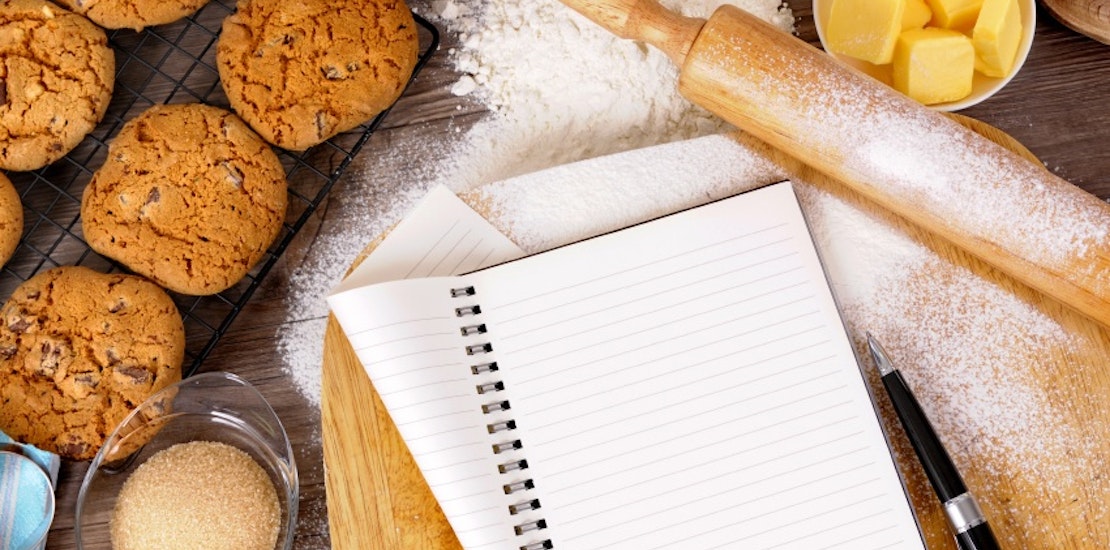 For some of us, our guilty pleasure may be yoga, dinner with the girls, a mani/pedi, or that glass of wine at the end of the day. For others, it's the magic that can happen in the kitchen. It's the chance to escape the chaos that can consume us, and lose ourselves in creating something mouthwateringly delicious. Sometimes it may be breakfast, lunch or dinner. And sometimes, it's the sinful ingredients that can combine to produce simply divine desserts.
For Julie Grice, "When I'm feeling down and uninspired, I settle into the cooking section of the local library, flipping through cookbook after cookbook for recipe ideas . . . I can spend hours by the cookbook shelves in any bookstore. Oftentimes, my husband has to drag me away. "
Inspired by Julie and a woman's right to her guilty pleasures, we've assembled a list of cookbooks that SheSpeaks' members and the SheSpeaks team are raving about. From simple recipes for those just starting out to more complex recipes for those that have been dedicated for some time, the list of cookbooks below run the gamut to help you find the one right for you.

But that's not all! We want your input; we want to hear from you. What cookbook has become a permanent decoration on your counter top and a trusted friend in the kitchen? Which has inspired you to try and try again? Which has produced "yums" and "wows" from family and friends? Similarly, which one has left you disappointed? Which has led to cooking dont's and you wish you could warn others about? Well here's your chance. And for pitching in and reviewing a cookbook of your own, you could WIN one too.

CLICK TO ENTER YOUR REVIEW HERE

(If you don't see your cookboook come up when you search, don't worry. Just click here to Add a New Product select the category and enter your new cookbook to our site)

8 lucky winners will win a must-have cookbook. Four of the eight winners will win one of the cookbooks highlighted below. The remaining four will win a cookbook that will be added as a new review by members for this contest. The contest ends midnight EST Tuesday, September 20th. Winners will be announced Thursday, September 22nd. Good luck!

Classic Cookbooks:


Amy Pennington Urban Pantry: Tips and Recipes for a Thrifty, Sustainable and Seasonal Kitchen: bit.ly/qwpxKz

Melissa Clark Chef Interrupted: bit.ly/oOkbvb

Staff Meals from Chanterelle: http://bit.ly/pqjAui


Anthony Bourdain's Les Halles Cookbook bit.ly/ohQHj5

Food Network Favorites: Recipes from Our All-Star Chefs: bit.ly/r9IkZl

Joy of Cooking: http://bit.ly/r0ItBq

Martha Stewart Everyday Food: bit.ly/qpAb8R

Robin Miller Quick Fix Meals:bit.ly/qY9EUH

Baking Cookbooks (courtesy of Julie Grice):

Flour: Spectacular Recipes from Boston's Flour Bakery + Cafe: bit.ly/p2JBd0

The Original King Arthur Flour Cookbook: bit.ly/nSNwSH

Bon Appetit Desserts: The Cookbook for All Things Sweet and Wonderful: bit.ly/nd8Llk

The Art and Soul of Baking: bit.ly/mUlHXX

Cooking is about the ingredients and how you put them together. That's why SheSpeaks has also added a Recipes section to the SheSpeaks website. Visit http://www.shespeaks.com/recipes to discover fun, mouthwatering recipes or to share some of your own!