RSVP for the @Pantene #BeautifulLengths Twitter Party Wednesday 9/10 at 2 p.m. ET with @SheSpeaksUp!

By
SheSpeaksTeam
Sep 04, 2014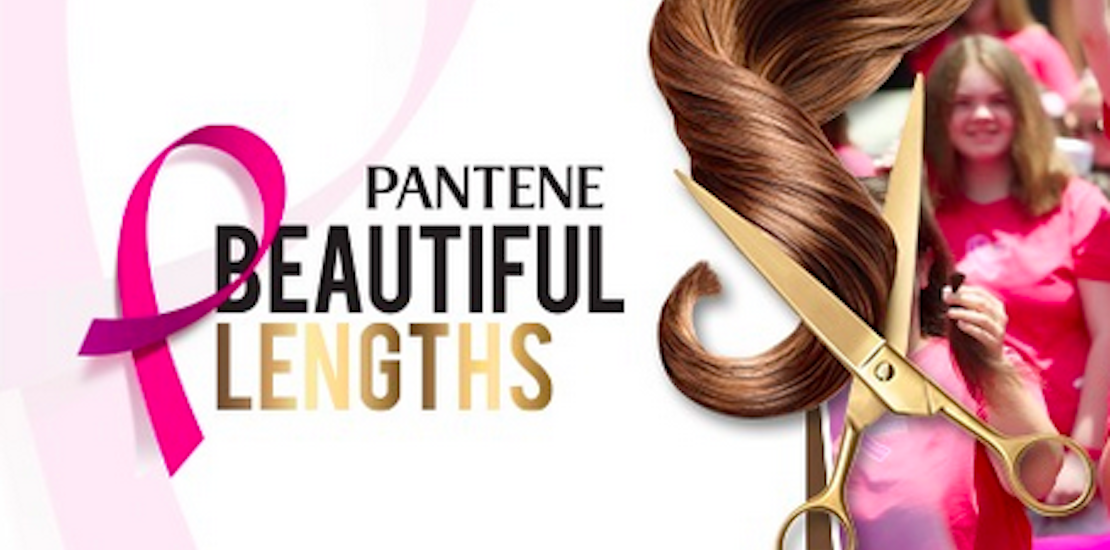 What would you do if someone told you that your next haircut could change someone's life? Join us for the Pantene #BeautifulLengths Twitter Party on Wednesday, September 10 at 2 p.m. ET. We'll tell you how the Pantene® Beautiful Lengths™ Program has changed so many lives, and how you can help! Plus, we'll be giving away over $1,000 in prizes!

RSVP to be eligible for prizes during all parties by commenting on this post with your Twitter handle (e.g., @SheSpeaksUp)!

The Twitter Party Details
When: Wednesday, September 10th at 2 p.m. ET
Where: Twitter - follow hashtag #BeautifulLengths
Brand: @Pantene
Panelists: @Zipporahs, @LisaSamples, @TinaSeitzinger, @awakeningaimee, @RomyRaves , @StacieInAtlanta, @CrissyBeam

Twitter Party Topics:
Sometimes beautiful hair can make all the difference to a woman fighting cancer, which is why Pantene has created the Pantene Beautiful Lengths Program. Since 2006, Pantene Beautiful Lengths has made 34,000 real-hair wigs and given them to women with cancer at no cost. As of July 2014, nearly 600,000 ponytails have been donated to the cause. Now you can give to this amazing cause AND get something back with the special Pantene Beautiful Lengths Program Offer that begins with you purchasing any Pantene product (excluding trial/travel size products) at Walmart between August 25 and October 31, 2014.

We'll be chatting about this inspiring cause and all of the reasons why you should get involved.

Twitter Party Prizes*:
We'll be giving away Pantene prize packs & Walmart gift cards! You could win our grand prize, a Pantene prize pack & a $250 Walmart gift card!

To get started, click here to Tweet:
"Join me at the #BeautifulLengths Twitter Party w/ @SheSpeaksUp & @Pantene on 9/10 at 2 p.m. ET bit.ly/pblrsvp"



New to Twitter Parties?
No problem. Check out our Twitter Party tips and hints. Then get ready to jump into the conversation!

Be sure to RSVP for the party by commenting on this blog post with your Twitter handle.

*Prize winners must have RSVP-ed via comments below and be participating in the discussion to win. Participants must be following @SheSpeaksUp on Twitter to be eligible to win. Open to United States residents only. One prize allowed per winner. No purchase necessary. Twitter Party prize winners must complete a form with mailing details within 48 hours of the party. The form will be DMed if you win a prize.