Plus-Size Clothing Line Debut, A Fashion Week First

By
SheSpeaksTeam
Sep 27, 2013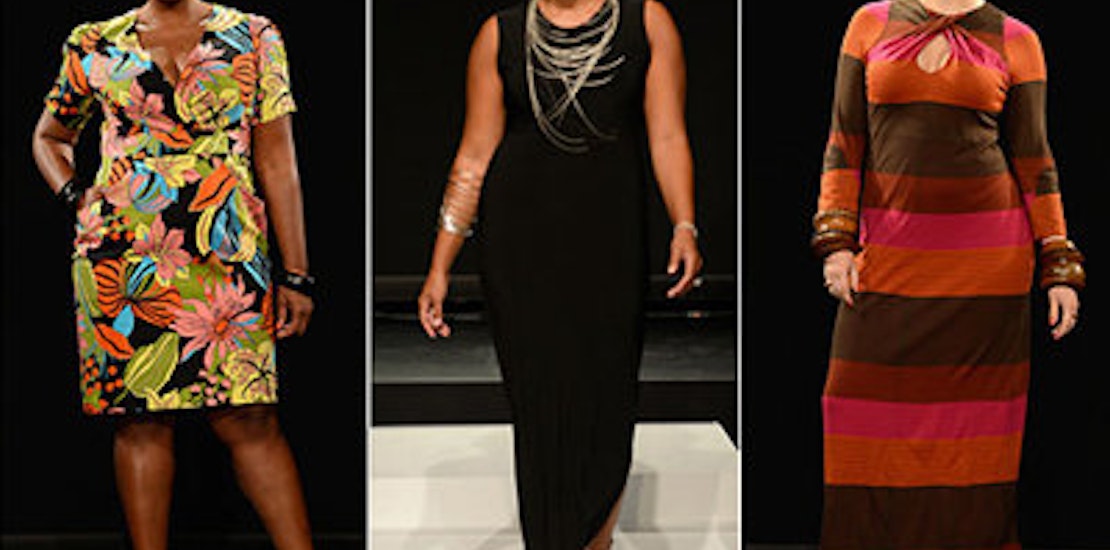 Here's something we've never seen before at a New York Fashion Week – an entire clothing line created just for plus-sized women. Little known fashion designer, Eden Miller, made a big splash recently when she debuted her clothing line "Cabiria" for spring and summer 2014 featuring bright colors, patterns, and horizontal stripes (yes, they work for curvy girls too!).
Miller, with her small army of plus-size models set to walk down the runway, knew she'd be raising eyebrows and receiving some press for the never-before-done feat of showing off her line at Fashion Week. She wrote on her website, "Cabiria is the first plus designer to EVER be invited to show at the Mercedes-Benz Fashion Week Shows. Ever. This is such a huge milestone for legitimizing plus fashion, and incredibly exciting for me personally."
The plus-size clothing designer also seems well aware of her rare chance being given the spotlight for her fashions and she really needs to wow her audience. She spoke with Aljazeera saying, "I need to do this right. I want to be one of the designers at Fashion Week so that I can open the door for other designers who are valid choices to be there."
Miller, who wears between a size 18 and 20, explains how she knows firsthand the trials and tribulations of attempting to shop for fashionable clothing above a size 12. She says, "My whole life, I had seen beautiful clothing, I had touched beautiful clothing but I couldn't wear it. In design school, all of our dress forms were a size 8 and all of my classmates got to wear all the projects that they made, and I still had to make a size 8 and then it would be essentially, garbage."
What do you think of Eden Miller's recent plus-size clothing line debut at New York's Fashion Week?
Would you like to see more plus-size fashions on the runway?