Oyster: Will it Be the New "Netflix For Books"?

By
SheSpeaksTeam
Sep 17, 2013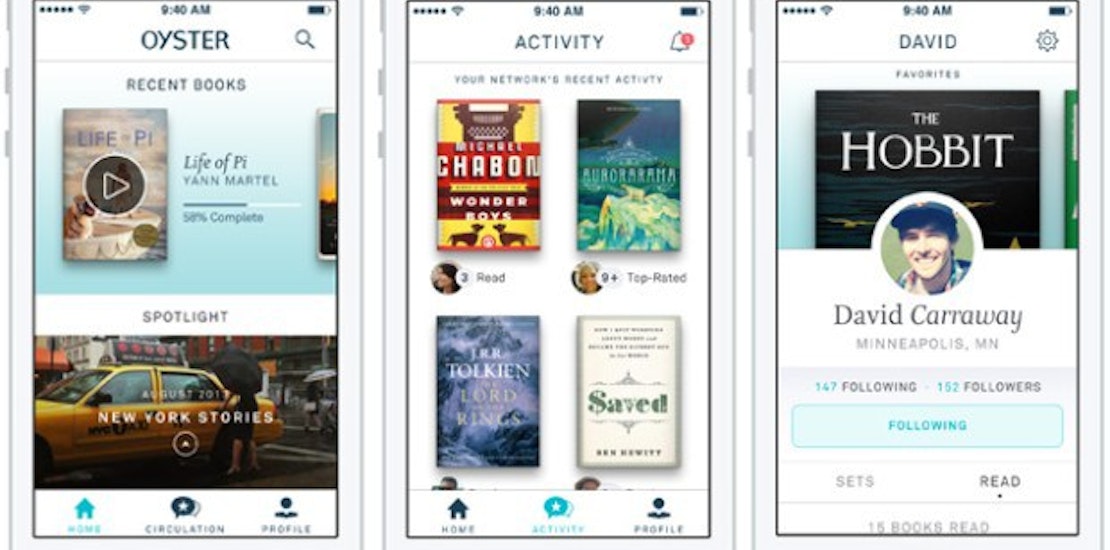 If you tend to have your head in a book rather than being glued to a TV screen, there is a new service you will probably be very interested to hear about. As Netflix has changed the way many people view TV, a newly launched company called Oyster is hoping to change the way we read books.
Forbes dubbed Oyster the new "Netflix for books." For a fee of $9.95 per month, Oyster users can choose as much digital media as they can handle from their extensive library of over 100,000 titles. The iPhone app is available now and an iPad version is expected to roll out soon.
Though many libraries are now offering digital libraries, Oyster boasts a much larger collection than anything in existence today. They are currently working with lots of publishers from HarperCollins to the popular self-publishing Smashwords. Oyster users can search for their books by title, genre and will be given suggestions based on past selections. You can keep your account private, and also have the option to share your new favorite books with friends and see what they're reading too.
What do you think of the new digital book service Oyster?
Does this sound like something you would be interested in trying?