NBC Welcomes Maria Shriver's Return

By
SheSpeaksTeam
May 18, 2013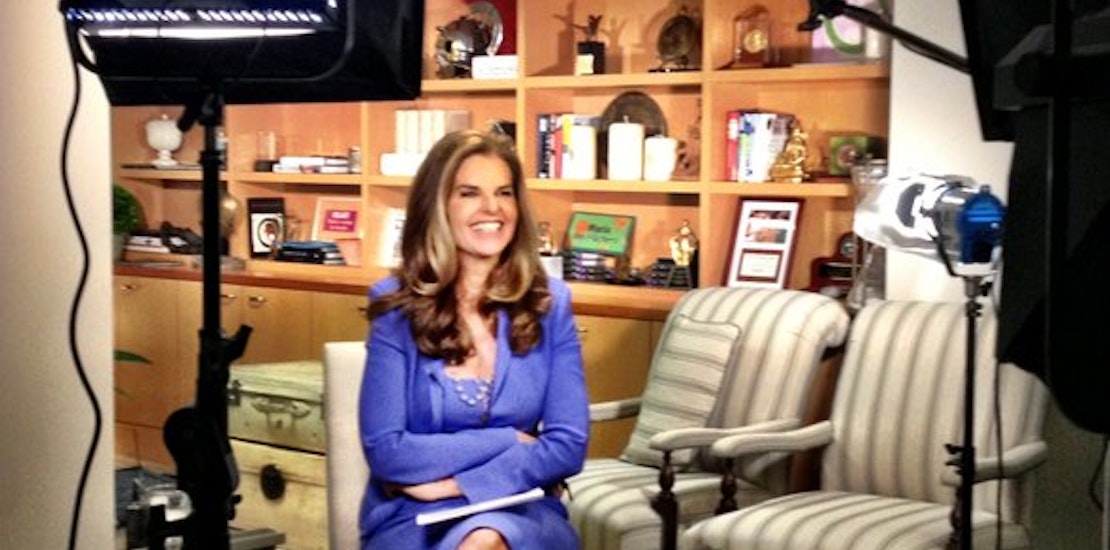 Though it's been quite a hiatus, journalist Maria Shriver says she is more than ready to return to TV after brokering a deal with NBC to work as a "special anchor" covering stories about women. This next step Shriver has chosen to take is a return to something she is very familiar with and has admittedly missed during the years she spent married to Arnold Schwarzenegger and serving as California's First Lady during his governorship from 2003 – 2011.
Shriver's recent messy divorce and the shocking revelations regarding Shwarzenegger's infidelity has been the focus of media attention over the last couple of years. Her recent blog post entitled "Going Forward" explaining the work she will be doing for NBC is clearly her looking to start the next chapter in her new life. Shriver explains that over the last decade she never really took a break from her journalistic roots, producing the Women's Conference and The Shriver Report. She writes, "Wherever and whenever I could, I've collected people's stories and tried to tell them in ways that could empower them and others. The journalism is in me, so all my life, I've looked for platforms (films, books, live events, digital and social media) where I could engage my passions and my purpose."
Over the past ten years we have seen Shriver take a more focused look at women and their evolving roles so it only seems natural that she would take on this topic for NBC. The New York Times quotes Pat Fili-Krushel, the NBCUniversal News Group chairwoman, as she welcomes Shriver to the team in a recent statement. She says, "Through her reports, her books, her events, her activism and the powerful social community that she has built, Maria Shriver has become a leading voice for empowering women and inspiring all of us to be architects of change in our lives. We are delighted that Maria will play such a key role in our efforts to examine this important topic, and all of us at the NBC family are excited to welcome her home."
What do you think of the new role Maria Shriver will take on for NBC?
Will you tune in to see Shriver's reports about women's issues?