Much Loved and Celebrated Author Maya Angelou Passes

By
SheSpeaksTeam
May 28, 2014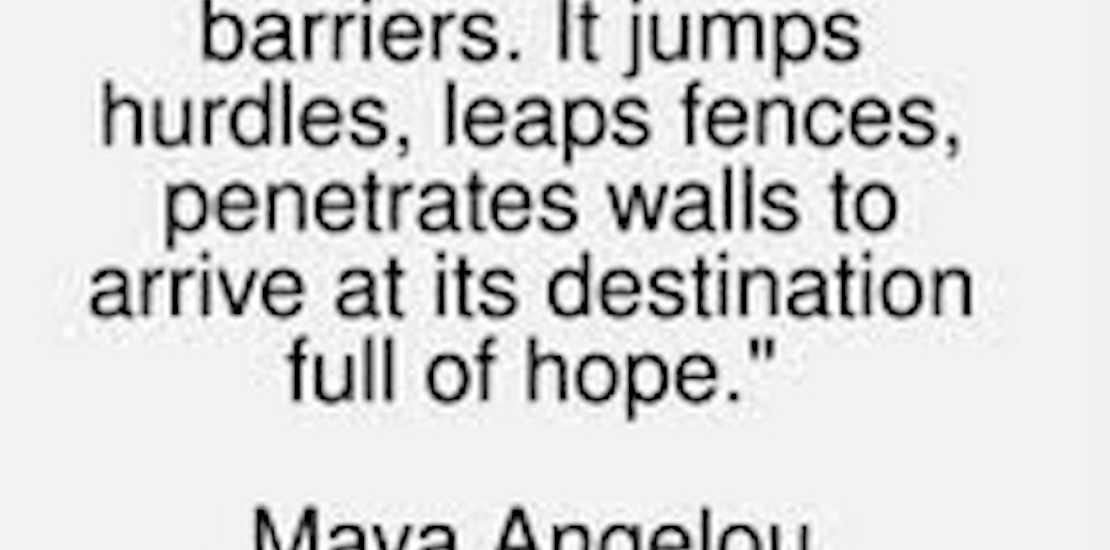 The much loved and celebrated author, poet, and civil rights activist Maya Angelou has left us at the age of 86. Known for her wise words and many accomplishments the Renaissance woman is sure to live on in our hearts.
Angelou received more than 50 honorary degrees over her lifetime, published more than 30 titles and worked directly with Dr. Martin Luther King Jr. She spoke at least six languages and worked at one time as a newspaper editor in Egypt and Ghana.
One of Angelou's most revered books was "I Know Why the Caged Sings." A childhood tragedy stunned her into silence for years. When she was 7, she was raped by her mother's boyfriend. She testified against him and he was later beaten to death by a mob. "My 7-and-a-half-year-old logic deduced that my voice had killed him, so I stopped speaking for almost six years," she said. But from that silence grew once of the most influential figures of a generation.
The prolific artist was a frequent guest and friend of Oprah Winfrey and was also invited to read a poem at President Bill Clinton's 1993 inauguration. In 2010, President Obama awarded her the Medal of Freedom, the country's highest civilian honor.
The legendary author touched many with her inspiring words, USA Today has gotten together a few of her most memorable quotes. She once said, ""I've learned that people will forget what you said, people will forget what you did, but people will never forget how you made them feel." And on being a woman, "I am a Woman Phenomenally. Phenomenal Woman, that's me."
Angelou recently cancelled an honorary event she was to attend due to health problems. Her agent Helen Brann explains to ABC News after she was found unresponsive in her home by a caretaker "She'd been very frail and had heart problems, but she was going strong, finishing a new book. I spoke to her yesterday. She was fine, as she always was. Her spirit was indomitable."
How will you remember Maya Angelou?
Are there any Maya Angelou quotes that you find inspirational?