Michael Strahan Strips Down For Magic Mike Sequel

By
SheSpeaksTeam
Oct 02, 2014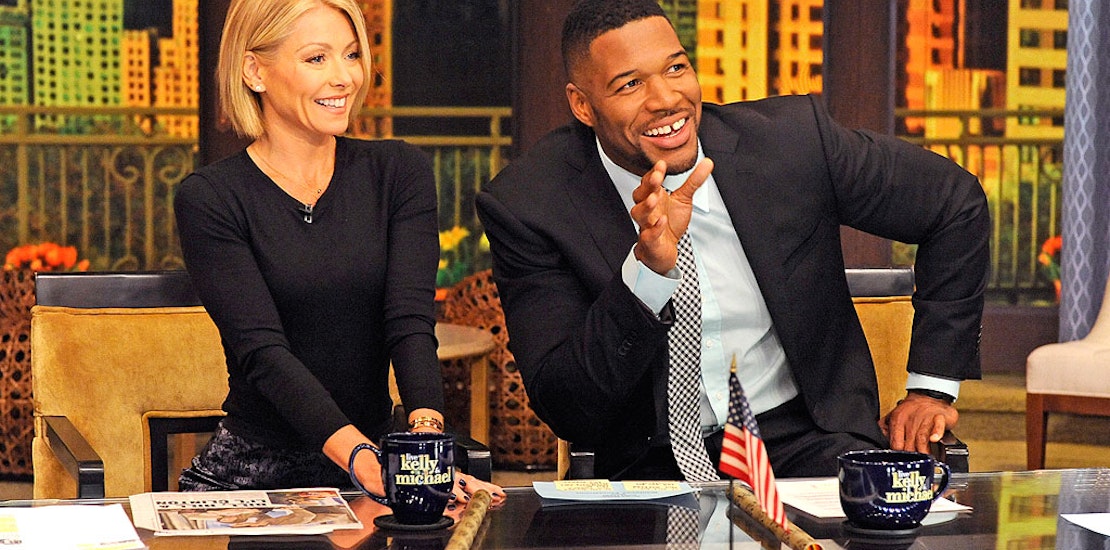 Fans of the movie Magic Mike will probably want to grab some popcorn and their best girlfriends together when the release of the sequel hits theaters next summer. The second installment, called Magic Mike XXL, will feature as many if not more of the thong-clad male strippers as the first film with the recently announced addition of Live With Kelly and Michael's Michael Strahan.
People reports about the former football player's announcement on Live that he will appear as a male stripper in the sequel. For years Strahan and Channing Tatum have been teasing audiences of the morning show of the possibility that the co-host could appear in a sequel. When Tatum appeared on the show in 2012 to promote the first film, Strahan ended up stripping down as a sort of gag audition for the sequel which had Kelly Rippa and the audience in hysterics. Afterwards Strahan was all smiles saying, "That was an absolute joke, and I can dance much better than that."
Strahan now has the chance to prove he can dance after confirming that he will indeed be taking it all off to perform as a male stripper in the upcoming film. Strahan will be performing alongside Elizabeth Banks, Jada Pinkett Smith, Andie MacDowell, Channing Tatum, Joe Manganiello, and Matt Bomer.
Though excited about the upcoming part, Strahan admits he's a little nervous about the role. He explained a recent discussion with the wardrobe department for Magic Mike that left him feeling a little anxious. He said, "The wardrobe guy called me the other day ... and after the conversation, I said, 'Why did he even bother to call me to talk about wardrobe, 'cause apparently there ain't nothin' to be worn!'" He added, "It's like kind of a thong thing. I don't know if I'm necessarily hairy on the back end, but maybe I do need to be waxed."
What do you think of the addition of Michael Strahan to the upcoming sequel of Magic Mike?
Are you a fan of the first movie and will you be seeing Magic Mike XXL?