Michael Phelps Emerges With Purple Spots and Reignites the Cupping Trend

By
SheSpeaksTeam
Aug 10, 2016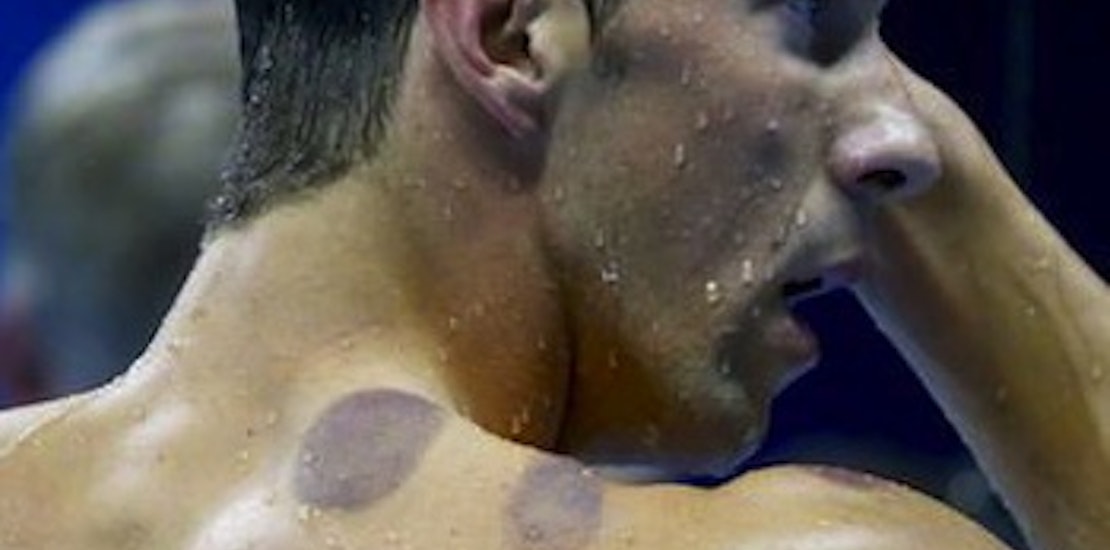 By now you've probably heard all about the wildly popular fad of cupping - the ancient Chinese therapy that is said to relieve muscle pain and leaves you covered in bruise-like purple spots. Well, get ready for it to become even more talked about and tested as Olympian Michael Phelps draws attention to the alternative therapy.
USA Today reports about the Olympic swimmer's use of cupping and how it is likely to draw more attention to the alternative therapy. The swimmer can be seen sauntering out of the pool with numerous purple spots all over his back from the therapy he receives having glass cups suctioned to his back for pain relief.
The idea behind cupping is that when a cup is suctioned to your back your blood flow improves as the cup is pulled away from the skin. Phelps has said that he uses the ancient Chinese therapy to help with the aches and pains every athlete encounters. And it seems Phelps' pain relieving methods are catching on as male gymnasts as well as track and field competitors in Rio go under the cup.
Whether it actually works or not is another story entirely. Robert Glatter, an emergency physician at Lenox Hill Hospital in New York, explains that cupping therapy has provided zero evidence as to its effectiveness. It may be that it's more of a placebo effect and in the athlete's head that he is getting relief from the therapy which may actually help performance. But are those purple dots worth a placebo effect? Glatter also explains that it may be more harmful than helpful saying, "You're causing tissue injury, and there could be bacteria on the skin." He adds, "It's a hickey, to be honest. What you're getting is a large, circular hickey."
What do you think of the cupping trend?
What do you think of Olympians who are cupping in Rio this year?