Mariah Carey's Engagement Is Off But She's Keeping the Ring

By
SheSpeaksTeam
Dec 28, 2016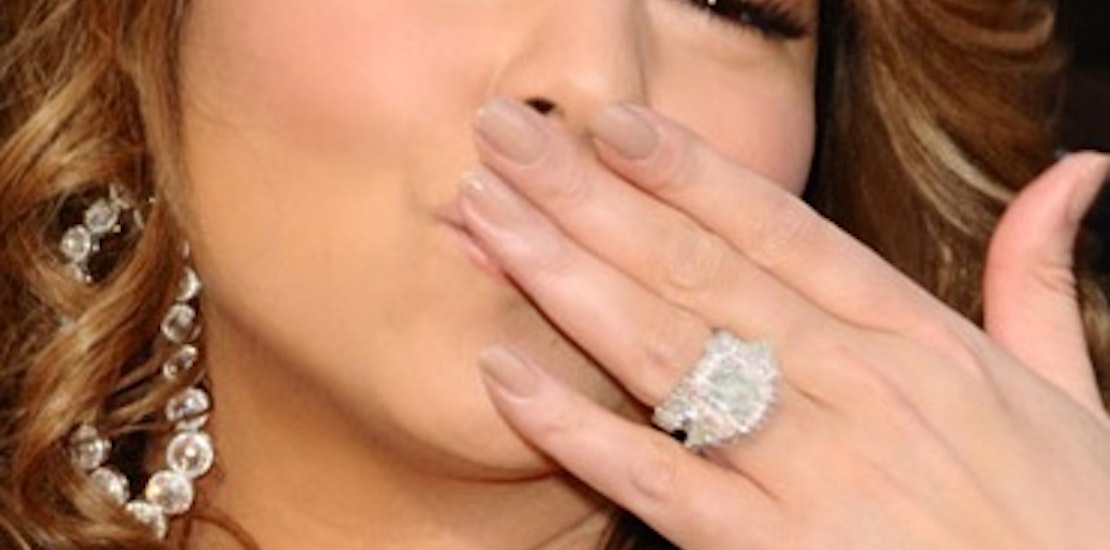 Dealing with a bad break-up is never easy, but breaking off an engagement is a whole other level of hurt. If wedding planning has already begun, questions of who will inform the guests and deal with canceling all the events is a sticky situation. But another more confusing question of whether or not to return your engagement ring has plagued many scorned brides-to-be.
ABC News reports about Mariah Carey's recent split where she and Australian billionaire James Packer called off their engagement. As many may have guessed, the pop diva states very candidly that she has no plans to return her giant 35 carat rock to Packer even though their walk down the aisle will never be.
Keeping a beautiful sparkly expensive ring may be tempting to many, but is it proper etiquette to hold on to the bling after the engagement is no more? Marriage Proposal Planner, Engagement Expert and Huffington Post contributor Michele Velazquez discusses the ins and outs of what to do with the ring after your fiance is out the door.
According to Velazquez, the keeper of the ring must consider a few things before making the decision of whether to give it back or not. The question of who called off the engagement and for what reason are things to think about. If he just isn't ready to get married yet and you gave up a career to move half-way across the country to live with him in wedded bliss, Velazquez advises that you may have more of a right to hang on to your rock.
But if you are the guilty party due to cheating or lying, returning the ring makes more sense. Velazquez says, "He gave you a commitment and a promise with that ring and you obviously didn't take that very seriously. Same goes if the roles are reversed."
Another consideration when making this decision is whether or not the ring is a family heirloom. Keeping your ex-fiance's great grandmother's engagement ring just doesn't seem like a very nice thing to do no matter the circumstance.
What do you think of Mariah Carey keeping her engagement ring even though the wedding is off?
Do you think it's ever okay to keep the ring after a break-up?